Urban Studies (Master)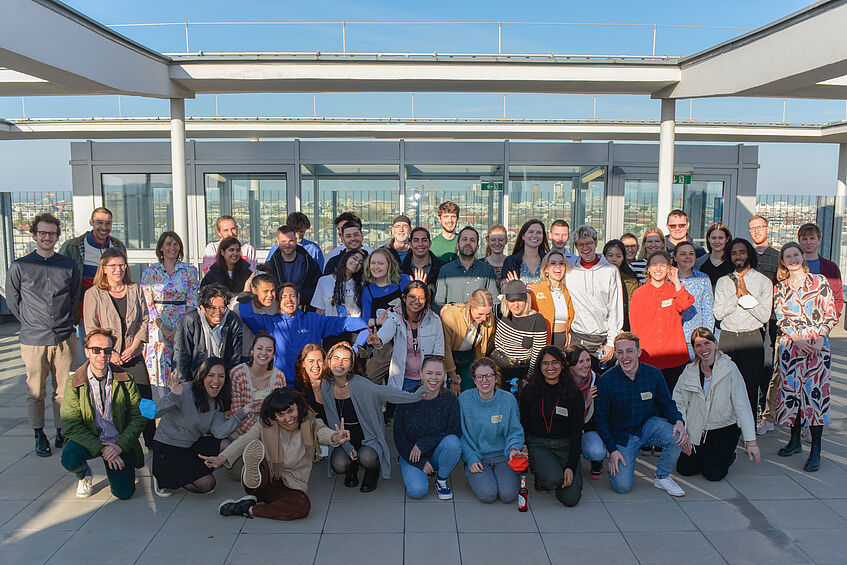 The Joint Master's program in Urban Studies places European urban societies and spaces at the core of application-oriented teaching. By learning relevant and advanced social science methods, students are equipped with the tools to analyze and evaluate urban transformation processes from a variety of perspectives. Moreover, theoretical approaches to urban geography and transdisciplinary research are taught by an international and interdisciplinary group of professors. These in-class experiences are complimented with a balance of individual and group work which enables students to both develop project work independently and collaborate in a multidisciplinary and international team. Subsequently, this combination of inspiring leadership, intercultural cooperation, and enhanced knowledge of novel methods, concepts, and terminology, empowers students with the ability to craft sound solutions to urban problems and provide robust and scientifically grounded policy advice.
The language of instruction in the Joint Master's program in Urban Studies is English.
Facts & Figures
Students: n.a.
Graduates in the last academic year: n.a.
Number of semesters needed for graduation (median): n.a.
Data updated on: 20.07.2023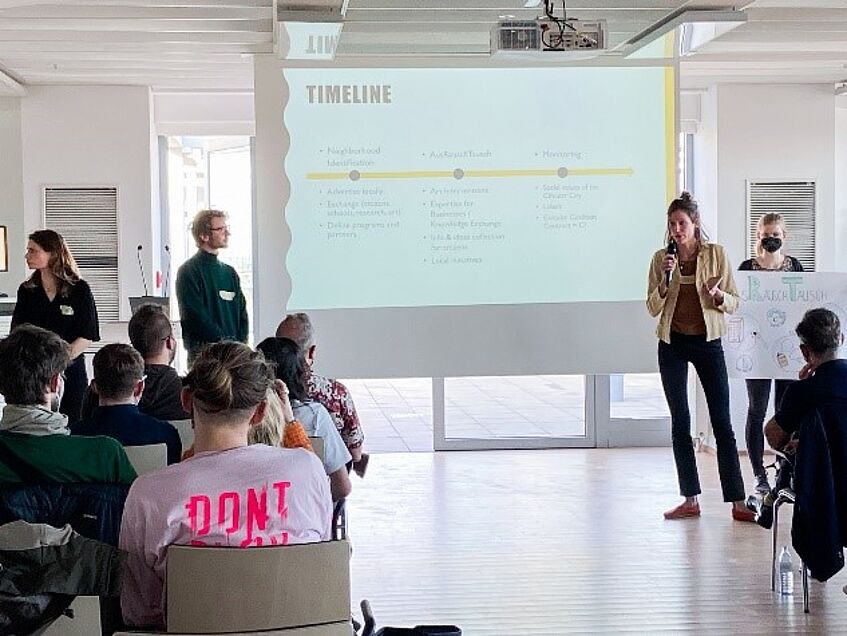 Study Programme
The Joint Master's program in Urban Studies is offered by six universities in four European university cities. The application for this master program is available on the website: www.4cities.eu. Each university is responsible for a specific semester and specific modules. For Classical Track students, it is necessary to complete these modules in the order listed: winter semester in Brussels, subsequent summer semester in Vienna, second winter semester in Copenhagen, second summer semester in Madrid.
The master's program consists of the following compulsory modules: European Cities in an Urbanizing World, Urban Social Geography, Urban Sociology, Political Economy, Urban Analysis I & II (later also III and IV), Urban Transformations, Urban Planning and Development, Urbanism and Architecture, Urban Culture and Cultural Theory, The Sustainable and Liveable City, Governance and Local Welfare, Master thesis and defense.
Five Concepts
Five terms that you deal with during your studies:
Urban transformation processes
Sustainable urban concepts
Socio-spatial disparities and inequalities
Governance
Mixed-methods approaches
... and many more.
Overview of the programme structure & topics
Here you find the current offer of courses for this programme to gain better insight into the topics and structure. For more information please click on the respective level.
Among others, graduates can work in the following areas:
urban planning
social planning
project management
political consulting
culture journalism and science journalism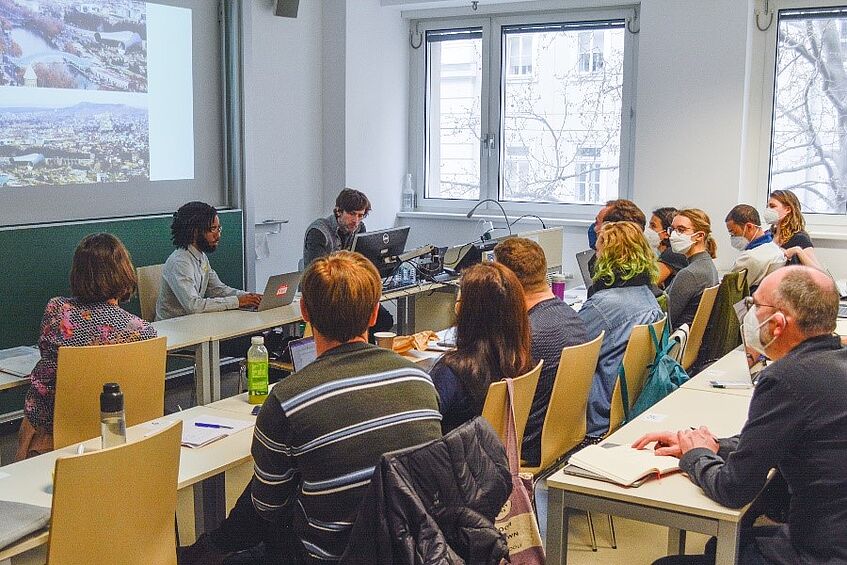 Graduates' Perspective on the Degree Programme
Graduates ...
say that this degree programme receives the

grade: 2.0

(good)
rate the

level of difficulty

as:

3.4

(appropriate)
→ These results are based on feedback from 11 graduates.
*You can find further assessments of the degree programme from its graduates' perspective in the graduate survey of the master's programme in Urban Studies (in German).