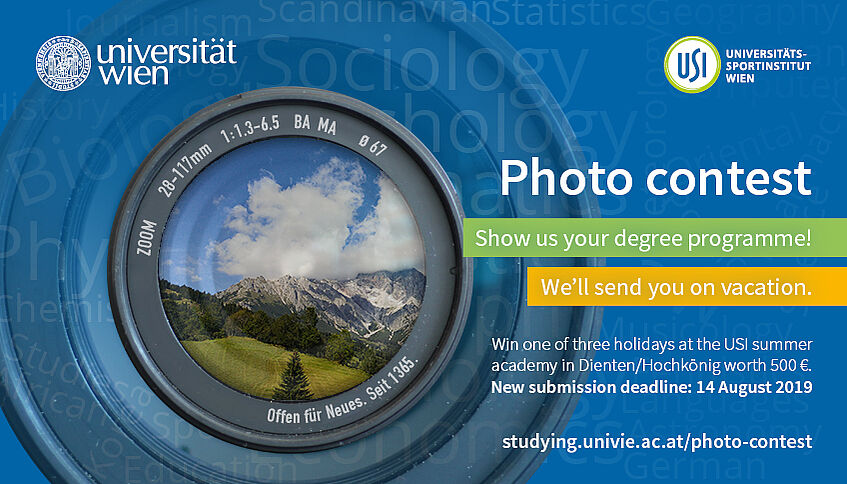 The service unit Teaching Affairs and Student Services was looking for photos of all bachelor, diploma and master programmes for the details pages on the website of the degree programmes offered at the University of Vienna.
This is why we asked our students to participate in the photo contest:
"Show us your degree programme! We'll send you on vacation."
Each of the three overall winners will receive a holiday at the USI summer academy in Dienten/Hochkönig together with a free summer academy course of their choice.
The award ceremony was held in the context of unileben
on Wednesday, October 2nd in the arcade courtyard
of the main building of the University of Vienna.