Temporary study rooms
In the winter semester of 2021/2022, two lecture halls in the Main Building can be temporarily used as additional study rooms.
AudiMax in the Tiefparterre basement
Lecture hall 34 (HS 34) on the Hochparterre mezzanine
They can be used as study rooms until 31 January 2022.
Possible construction noise
Due to the construction of the metro, there may be construction noise in these lecture halls. Therefore, they cannot be used for regular teaching and exam operations.
Since there will not be construction noise throughout the entire semester, the University decided to make these rooms available as temporary study rooms.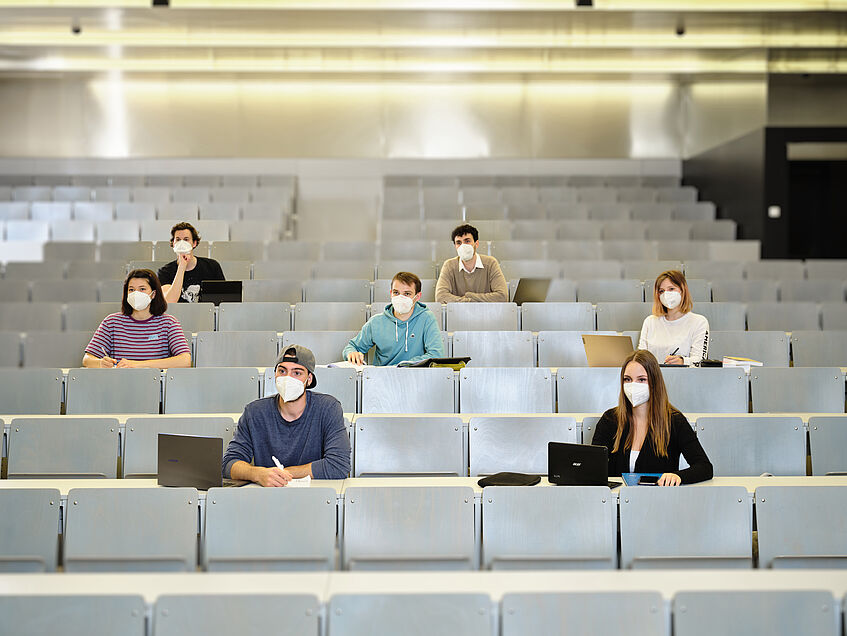 Tip:
Bring headphones (with noise cancelling features) to be able to attend digital courses and to tune out possible noise.
Using the temporary study rooms