Theatre, Film and Media Studies (Bachelor)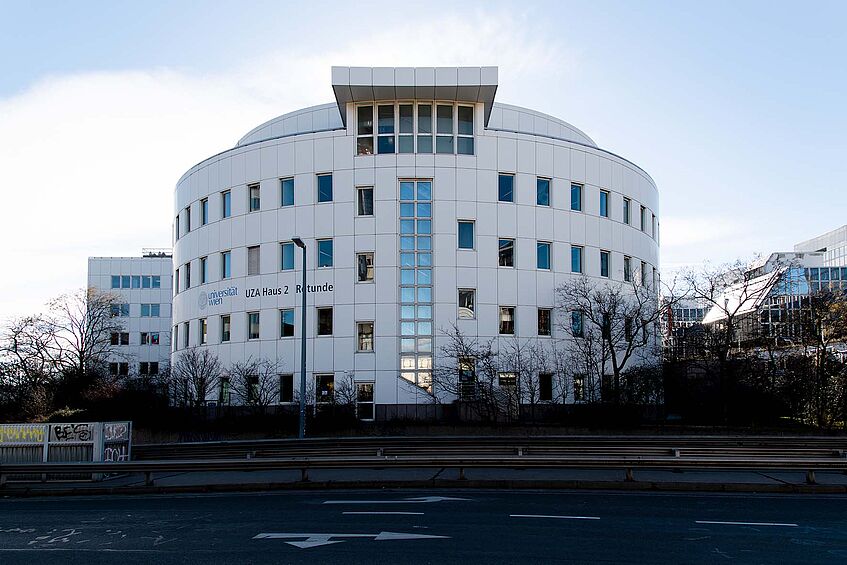 Theatre, film and media studies is a discipline within cultural studies. It investigates theatric and media constellations and processes, and investigates the history and theory of theatre, film and media.
In this regard, it is crucial to clarify the characteristics of these three subject areas – a task that repeatedly poses new challenges. The bachelor's programme does not only focus on the analysis of productions, the discussion of film theories and social media but also on political theories, economics, philosophy and culture theory.
Bachelor of Arts
Degree Programme Code: 033 580
6 semesters / 180 ECTS credits (including 30 ECTS credits of extension curricula)
Language: German
NO entrance examination
Attention
Instruction Language German
Study programme
The bachelor's programme in Theatre, Film and Media Studies covers a wide thematic area and provides students with the opportunity to independently organise their studies according to their own interests. Students have to write short academic papers as part of seminars, enabling them to practice thinking from the perspective of cultural studies. Reading and understanding philosophical texts as part of their studies often requires patience. The bachelor's programme does not provide a training for artistic professions (directing, acting, camera, etc.).
For an overview of the structure of the bachelor's programme, please click here: graphic representation of the curriculum of the bachelor's programme in Theatre, Film and Media Studies
Five concepts
which you will deal with during your studies:
Performance analysis
Forms of media staging
Film theory
Body practices
Narrativity
... and many more.
Overview of the programme structure & topics
Here you find the current offer of courses for this programme to gain better insight into the topics and structure. For more information please click on the respective level.
Graduates of the bachelor's programme are qualified for a career in a wide range of occupational fields that require an analytical understanding of the history and social dependence of theatre, film and media aesthetics. These include:
traditional and innovative professions in theatre, film and media production, distribution and reception, in the area of arts, organisation and communication

academic and administrative activities at public institutions, research institutions and universities.
Graduates' Perspective on the Degree Programme
Graduate Survey
The University asks graduates to provide their opinion about the degree programme immediately after graduating. The survey results show how graduates evaluate the degree programme they completed from a subject-specific and organisational perspective.
The graduate survey is an important feedback tool for continuously improving the quality of studies.
Graduates ...
say that this degree programme receives the

grade: 2.3

(good)
rate the

level of difficulty

as:

3.0

(appropriate)
→ These results are basd on feedback from 183 graduates.
*Detailed information about the implementation, analysis and use of the survey as well as further data can be found in the bachelor's programme in Theatre, Film and Media Studies graduation survey (in German).
Career Tracking of Graduates
The tracking of graduates provides information about the career paths of the University of Vienna graduates and aims at providing guidance for career entry after graduation (e.g. questions about the duration of job search until first employment after graduation, salary development and sectors that graduates are active in).
3 years after graduation ...
55%

of graduates residing in Austria are

gainfully employed

.
graduates

earn

approx.

€ 2,253

gross/month.

11%

of graduates work in the motion picture, video, TV programme production sector; cinemas sector.

*You can find precise information on implementation, evaluation and use as well as further data for this degree programme in the graduate tracking "BA Theatre, Film and Media Studies".