Ancient Oriental Philology and Oriental Archaeology (Master)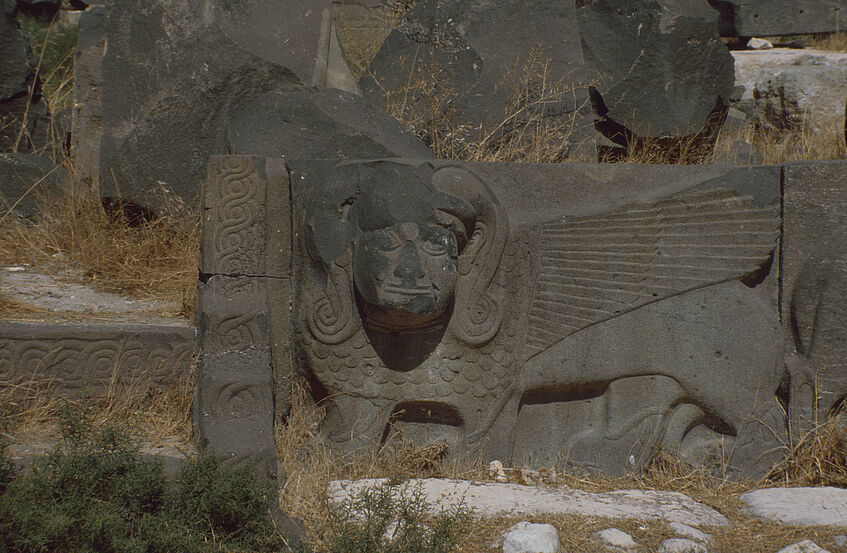 The master's programme in Ancient Oriental Philology and Oriental Archaeology aims at preparing students for independent academic work on problems relating to the investigation of ancient near Eastern cultures on the basis of primary sources. It aims at increasing previous language proficiency in Akkadian and Sumerian and familiarising students with the archaeological methodology and artefacts of the ancient Near East. By completing seminars, students gain an overview of the entire discipline and current research questions. In alternative compulsory modules, students have the opportunity to increase their knowledge of languages by learning an additional Semitic language, or expand their archaeological competences.
Master of Arts
Degree Programme Code: 066 672
4 semesters / 120 ECTS credits
Language: German
NO entrance examination
Attention
Instruction Language German
Study Programme
The master's programme consists of compulsory modules, an alternative compulsory module and a group of elective modules, dealing with the following subjects: seminars on Akkadian, Sumerian and archaeology, Mesopotamian cultural history, philology, Semitic studies or archaeology, seminar on archaeology II, philology II, South Arabia in the past and present and ancient South Arabia. In addition, students have to complete a master's module, comprising a seminar, a master's thesis and a master's examination.
Five concepts
which you will deal with during your studies:
Akkadian
Sumerian
Archaeology
Semitic studies
Mesopotamia
... and many more.
Overview of the programme structure & topics
Here you find the current offer of courses for this programme to gain better insight into the topics and structure. For more information please click on the respective level.
Graduates are qualified to work independently in the subject-specific occupational fields, i.e. for museums, as well as for research and educational institutions, such as universities and academies. Moreover, the degree programme prepares them for continuing academic studies.
Students acquire abilities that prepare them for independent academic work. In addition, they obtain the necessary competences characteristic of a philological and cultural studies discipline with a historical focus, including the ability to analyse a topic systematically and methodically and edit it in a linguistically competent and concise manner. This comprehensive education enables them to work in cultural and research departments for a wide range of different media.
Furthermore, the master's programme as an anthropological and (cultural) historic discipline aims at developing an understanding of societal, economic and cultural processes, qualifying graduates for a career at international organisations, different areas of continuing education and training, adult education and tourism.
Graduates' Perspective on the Degree Programme
Graduate Survey
The University asks graduates to provide their opinion about the degree programme immediately after graduating. The survey results show how graduates evaluate the degree programme they completed from a subject-specific and organisational perspective.
The graduate survey is an important feedback tool for continuously improving the quality of studies.
Graduates ...
say that this degree programme receives the

grade: 2.1

(good)
rate the

level of difficulty

as:

3.2

(appropriate)
→ These results are basd on feedback from 15 graduates.
*Detailed information about the implementation, analysis and use of the survey as well as further data can be found in the master's programmes in Oriental Studies graduation survey (in German).
Career Tracking of Graduates
The tracking of graduates provides information about the career paths of the University of Vienna graduates and aims at providing guidance for career entry after graduation (e.g. questions about the duration of job search until first employment after graduation, salary development and sectors that graduates are active in).
3 years after graduation ...
54%

of graduates residing in Austria are

gainfully employed

.
graduates

earn

approx.

€ 2,583

gross/month.
graduates

work e.g. in the education sector

.

*You can find precise information on implementation, evaluation and use as well as further data for this degree programme in the graduate tracking "Diploma Oriental Studies".