Botany (Master)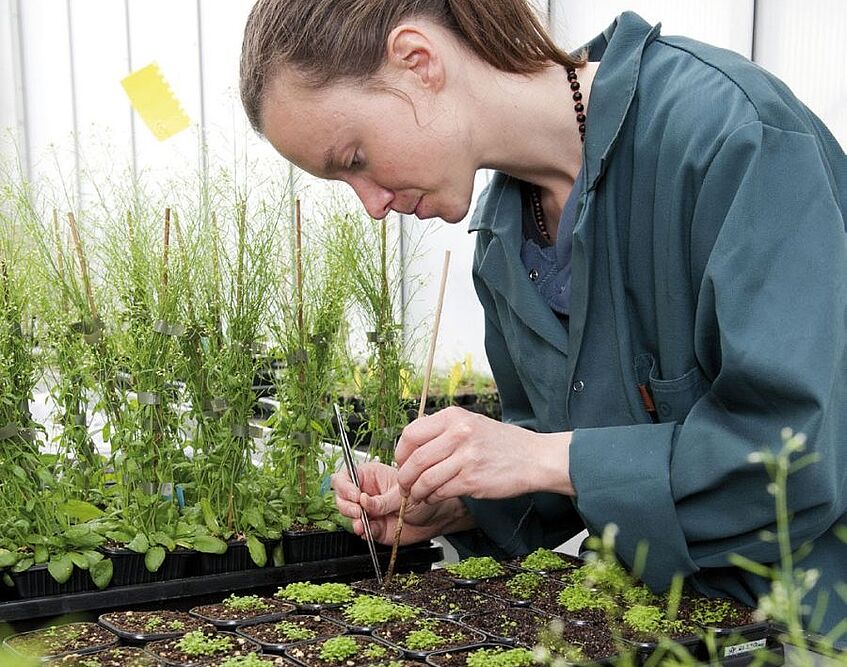 The master's programme in Botany aims to prepare students for a career as scientists, who are able to deal with current research issues in the field of botany, using modern methods. In addition, graduates are qualified to represent the discipline adequately, both in basic research as well as in applied research areas. The degree programme focuses on combining the special fields of systematic and evolutionary botany, structural botany and molecular plant biology. It promotes interdisciplinary networking, also with non-botanical disciplines.
Master of Science
Degree Programme Code: 066 832
4 semesters / 120 ECTS credits
Language: English
NO entrance examination
Study Programme
The master's programme consists of the compulsory modules Systematic and Evolutionary Botany, Structural Botany, Molecular Biology of Plants, Basic Methods of Botany, Advanced Methods of Botany and Specific Research Project, as well as an individual specialisation (elective courses). In addition, students have to write a master's thesis and pass a master's examination.
Five Concepts
which you will deal with during your studies:
Structural botany
Molecular biology
Evolutionary biology
Ecology
Biodiversity patterns
... and many more.
Overview of the programme structure & topics
Here you find the current offer of courses for this programme to gain better insight into the topics and structure. For more information please click on the respective level.
The profile of the master's programme combines expert knowledge of biological topics, focusing on plants and mushrooms, the professional application of specific methods, and general competences (such as transfer of knowledge or teamwork). Accordingly, graduates can either continue their academic training by enrolling on a doctoral programme, or work in various areas of basic and applied research.
Graduates of this degree programme have the opportunity to pursue a career in the following occupational fields:
research at universities and at public or private non-university research institutions
basic and applied research in the business sector, or in other business-oriented fields, such as agricultural and environmental sciences, medical and pharmaceutical research.
species protection at NGOs, environmental organisations or national parks
in the fields of production, quality control, marketing or technology management in sectors related to (crop) plants
freelance biological research in the context of documentation, transfer and analysis of scientific data (e.g. work as a reviewer)
maintenance of scientific collections (e.g. museums, botanical gardens)
science journalism, environmental education
project planning, project acquisition and project execution
research administration and research management
subject-specific teaching at secondary educational institutions.
Graduates' Perspective on the Degree Programme
Graduate Survey
The University asks graduates to provide their opinion about the degree programme immediately after graduating. The survey results show how graduates evaluate the degree programme they completed from a subject-specific and organisational perspective.
The graduate survey is an important feedback tool for continuously improving the quality of studies.
Graduates ...
say that this degree programme receives the

grade: 2.0

(good)
rate the

level of difficulty

as:

3.8

(high)
→ These results are based on feedback from 8 graduates.
*Detailed information about the implementation, analysis and use of the survey as well as further data can be found in the master's programme in Botany graduation survey (in German).
Career Tracking of Graduates
The tracking of graduates provides information about the career paths of the University of Vienna graduates and aims at providing guidance for career entry after graduation (e.g. questions about the duration of job search until first employment after graduation, salary development and sectors that graduates are active in).
3 years after graduation ...
72%

of graduates residing in Austria are

gainfully employed

.
graduates

earn

approx.

€ 2,831

gross/month.

15%

of graduates work in the tertiary/post-secondary education sector.

*You can find precise information on implementation, evaluation and use as well as further data for this degree programme in the graduate tracking "MA Biology".