Geography: Global Change and Sustainability (Master)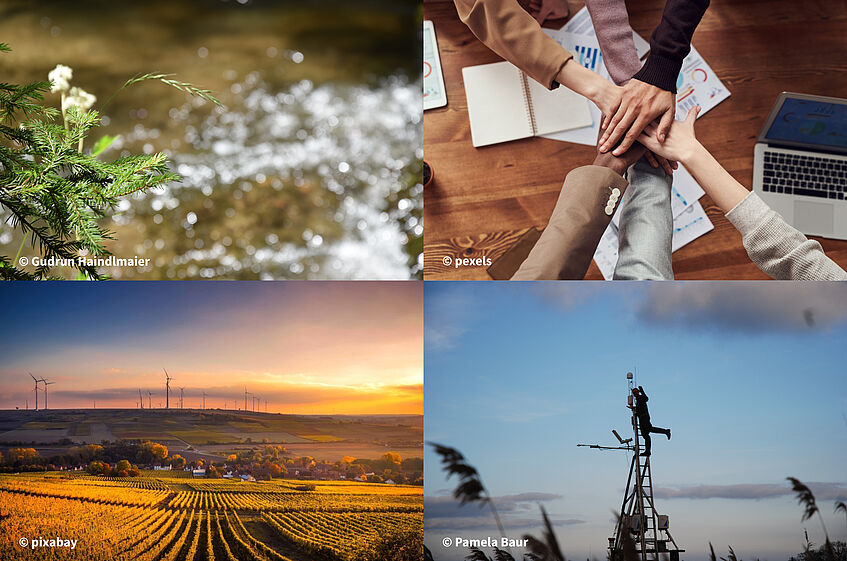 The aim of the English-language master's programme Geography: Global Change and Sustainability is to train graduates to be able to identify challenges, changes and complex problems in geography from a natural and social science perspective in the context of global change and the sustainability. By following an interdisciplinary approach, the students will analyse and develop evidence-based solutions for current challenges in this field. The master's programme deals with an international perspective on current theory-based geographical research on the causes and consequences of global change as well as social and environmental challenges in the context of sustainability and relevant fields of practice. A balance is pursued between thematic specialisation and embedding in a holistic context of "Global Change and Sustainability".
Graduates acquire comprehensive skills from relevant areas (specialisations: Migration and Population Dynamics, Socio-Economic Transformations, Earth Surface Dynamics and Management, Geoecology). Scientific principles as well as methodological and technical skills are conveyed through the combination of cross-specialization work and analysis techniques. These reflect the scale-dependent, spatio-temporal approaches to the dynamics of global change and sustainability inherent to geography.
Master of Science
Degree Programme Code: 066 855
4 semesters / 120 ECTS credits
Language: English
NO entrance examination
Study Programme
The master's programme consists of the following modules:
Compulsory module group Global Change and Sustainability (20 ECTS)
Preparation Module (5 ECTS)
Compulsory module group Specialisations (30 ECTS)
Open Mind Modules I and II (10 ECTS)
Mobility Module (25 ECTS)
Master's Thesis (25 ECTS) and
Defensio (5 ECTS)
Five Concepts
which you will deal with during your studies:
Earth Surface Dynamics
Global Change
Population Dynamics
Geomorphology
Assessment of natural hazards
... and many more.
Overview of the programme structure & topics
Here you find the current offer of courses for this programme to gain better insight into the topics and structure. For more information please click on the respective level.
The complexity of the spatiotemporal consideration of global change, sustainability and transformation in geography is also reflected in the range of professional activities of the graduates, from research and development as well as administration and public service (both international, national as well as regional and local ) ranges from international development work, protected area management and NGOs with sustainability agendas to engineering and planning offices, private-sector site assessments and process modeling. Accordingly, in the courses within the framework of the specialization modules, there is an additional, individually configurable focus on applied and research-led approaches.
Graduates' Perspective on the Degree Programme
Graduate Survey
The University asks graduates to provide their opinion about the degree programme immediately after graduating. The survey results show how graduates evaluate the degree programme they completed from a subject-specific and organisational perspective.
The graduate survey is an important feedback tool for continuously improving the quality of studies.
Graduates ...
say that this degree programme receives the

grade: 2.3

(good)
rate the

level of difficulty

as:

3.3

(appropriate)
→ These results are based on feedback from 20 graduates.
*Detailed information about the implementation, analysis and use of the survey as well as further data can be found in the master's programme in Geography graduation survey (in German).
Career Tracking of Graduates
The tracking of graduates provides information about the career paths of the University of Vienna graduates and aims at providing guidance for career entry after graduation (e.g. questions about the duration of job search until first employment after graduation, salary development and sectors that graduates are active in).
3 years after graduation ...
91%

of graduates residing in Austria are

gainfully employed

.
graduates

earn

approx.

€ 2,757

gross/month.

16%

of graduates work in the public administration sector.

*You can find precise information on implementation, evaluation and use as well as further data for this degree programme in the graduate tracking "MA Geography".