Middle European interdisciplinary master's programme in Cognitive Science (MEi:CogSci) (Master)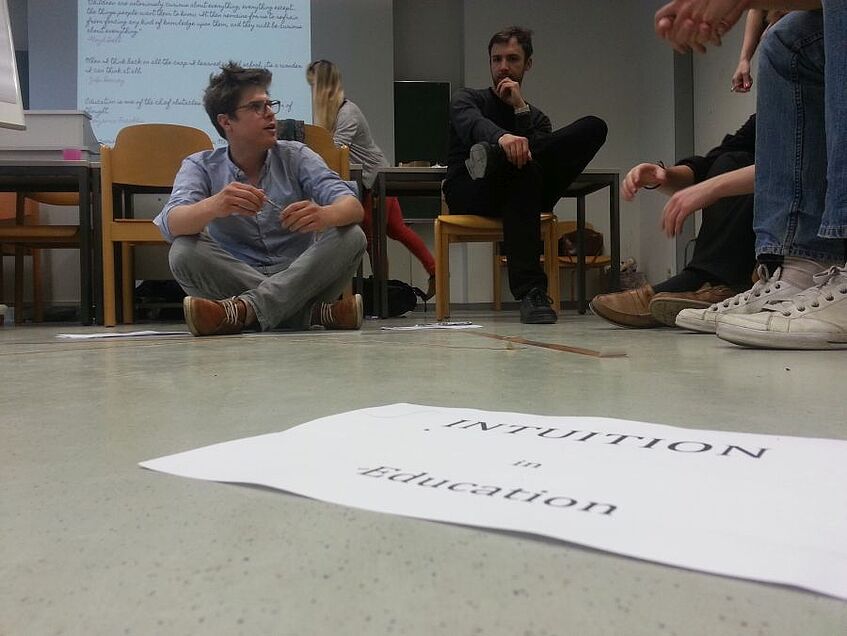 Cognitive science is an emerging interdisciplinary effort to study cognitive phenomena on various levels. A broad field of disciplines including philosophy, artificial intelligence, neuroscience, linguistics, psychology, behavioural biology, anthropology, and others collaborate to tackle puzzling questions, such as:
What is cognition?
What is free will?
What is the role of our bodies and the environment in cognition?
How can I understand another person?
Can we simulate our thinking on computers and/or in robots?
Is there more to thinking and feelings than our neurons?
What is so special and unique about the Middle European interdisciplinary master's programme in Cognitive Science (Mei:CogSci) is its radical interdisciplinary approach, manifesting itself in the structure of the curriculum and in the didactic principles (e.g. work in intercultural, interdisciplinary teams, phenomenologically oriented [vs. discipline-oriented] approach, etc.). Moreover, the programme's international dimension results in a wide range of research opportunities.
This master's programme provides students with language competences (English), systematic knowledge and understanding of the nature, organisation and acquisition of knowledge in human and non-human, living and artificial systems, as well as knowledge and understanding of the basic concepts of the core disciplines of cognitive science. In addition, students have to choose an interdisciplinary specialisation in one phenomenal field of cognition, and they acquire knowledge and understanding of current, relevant topics and discussions of cognitive science.
The primary language of instruction of the master's programme is English. Therefore, students must have English skills corresponding to level B2 of the Common European Framework of Reference for Languages.
Master of Science
Degree Programme Code: 066 013
4 semesters / 120 ECTS credits
Language: English
Facts & Figures
Students: n.a.
Graduates in the last academic year: n.a.
Number of semesters needed for graduation (median): n.a.
Data updated on: 20.07.2023
Admission Procedure
Information about the selection procedure
Information on Previous Studies:
In any case eligible degree programmes:
---
Admission to the joint master programme MEi:CogSci is also possible if you have completed a different degree programme than those listened above. Application for a university place is possible to prospective students holding a degree in Natural Sciences, Humanities, Formal Sciences, Social Sciences and Cognitive Science. In order to compensate fundamental subject-specific differences, supplementary examinations from the bachelor programme (max. 30 ECTS) might be necessary.
Study Programme
MEi:CogSci is a joint master's programme offered by the following institutions: University of Vienna (and Medical University of Vienna), Comenius University in Bratislava, Eötvös Loránd University in Budapest, University of Ljubljana, and University of Zagreb.
MEi:CogSci aims at educating students in the field of Cognitive Science by providing an environment for truly interdisciplinary study and research as well as a large number of areas for specialisation offered by the different partner institutions. It enables students to acquire fundamental concepts in cognitive science, as well as training in state-of-the-art methodological and research skills. Students develop expertise in a chosen area of interest, focusing on a cognitive phenomenon.
The degree programme consists of compulsory modules (core, advanced and specialisation modules), alternative compulsory modules and elective modules, covering the subject areas of artificial intelligence, social and cultural anthropology, biology, cognitive science, linguistics, neuroscience, philosophy, programming, psychology and statistics. In addition, students have to complete a specialisation module with a strong focus on practical training must be completed. As the master's programme is offered as a joint degree, students have to complete 30 ECTS credits at a partner university and are awarded a joint academic degree by the participating institutions.
Due to the fact that each year only a small number of 30 highly qualified and motivated students are admitted to the programme, the teacher-student ratio is exceptional and creates an optimal study environment.
Five Concepts
which you will deal with during your studies:
Cognition
Interdisciplinarity
(Inter)action
Learning and knowledge
Perception
... and many more.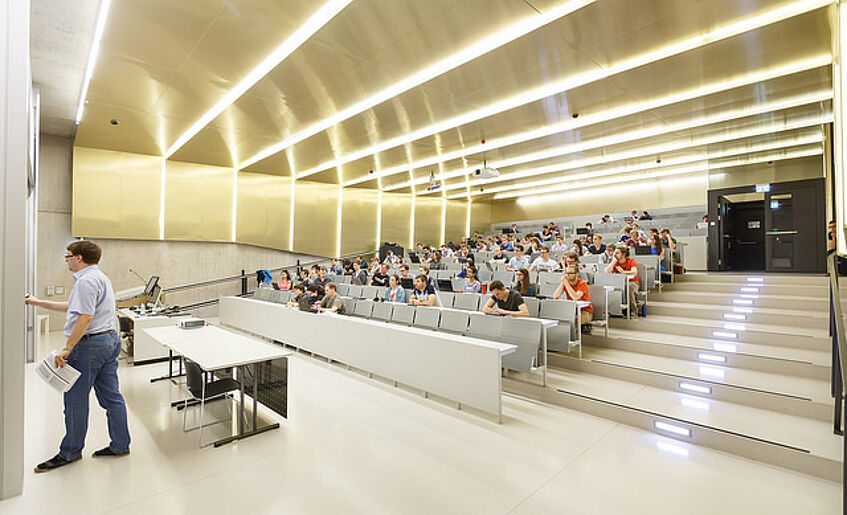 Overview of the programme structure & topics
Here you find the current offer of courses for this programme to gain better insight into the topics and structure. For more information please click on the respective level.
The master's programme MEi:CogSci provides graduates with the necessary theoretical/intellectual and empirical tools to pursue an academic career (PhD programme) in cognitive science or in one of the disciplines related to it. Apart from basic research, graduates in cognitive science increasingly find work in applied research. Depending on the direction of specialisation, prospective career fields include the IT-sector (interaction design, usability, Computer Supported Cooperative Work, knowledge management, cognitive technologies, AI applications, social media, etc.), education, biomedical and clinical research, as well as economy. The generic skills (such as teamwork, ability to communicate, reflection and evaluation skills, ability to quickly learn and adapt) acquired by graduates are of use in a variety of careers in the private sector.
Graduates of cognitive science are especially suited to work in highly interdisciplinary area, bringing experience in mediating between disciplines. These include strongly interdisciplinary fields, such as the IT and education sector, as well as consulting, human resources development and science journalism.
Graduates' Opinion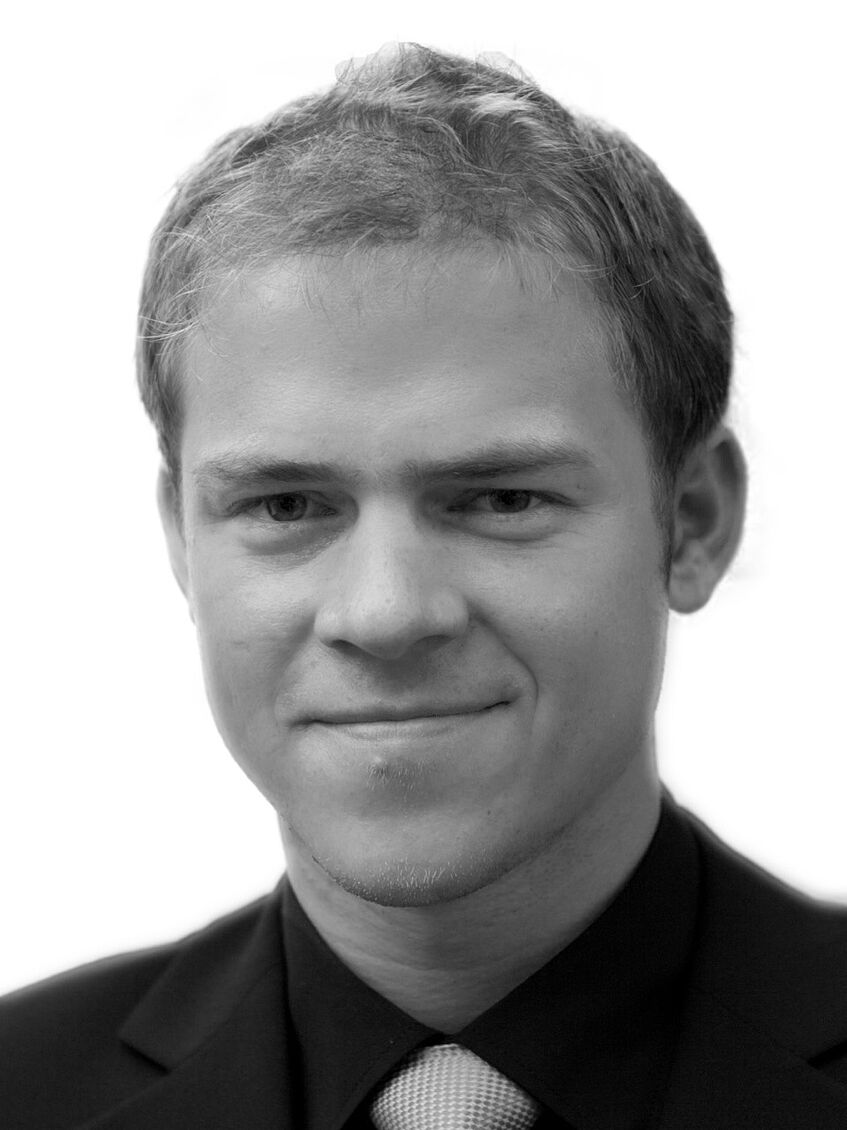 "At the moment, I am working as a trainee in the biotechnological/pharmaceutical field, as this is my first disciplinary background. For this work, I can use the interdisciplinary and cross-functional cooperative work approach learned in Cognitive Science. Self-organised and result oriented working methods of the study programme also accompany my current work.
After graduating in molecular biology in 2010, I wanted to go on seeking for the last unexplored and unsolved questions of science (especially those concerning the human brain). For this endeavour, Cognitive Science was the best option. At that time, the degree was offered in Osnabrück and Vienna. The emphasis in Osnabrück seemed to me more IT-based, while in Vienna it was more interdisciplinary orientated. Therefore, I chose Vienna.
In my opinion the interdisciplinary approach of the study, the excellent student-to-teacher ratio as well as the modular structure and the possibility of setting individual priorities are the three main points that characterise the master's degree programme Cognitive Science."
Michael Kecht, MSc
"Since January 1st I'm working at the Austrian Research Institute for Artificial Intelligence (OFAI) as junior researcher. In my scientific work, I need all acquired knowledge of my study and many more - not acquired - aspects.
I chose to study Cognitive Science due to its topic and the interdisciplinary approach. To me, the degree offered a lot of appealing aspects: interdisciplinary thinking and working is the backbone of this degree programme. The small, very international and interdisciplinary student group as well as the teachers were strongly research oriented. A huge part of the degree had to be completed practically (by doing research internships) and an obligatory semester abroad had to be undertaken.
Cognitive Sciences offered the opportunity to choose one's specialisations freely. Therefore, it was possible for students - who knew which field of research they wanted to focus on - to start working in this field even before finishing the degree. This implies, that one can even change from one field of study into an entirely different field of research with help of this programme (as in my case from philosophy to informatics)."
Mag. phil. Wolfgang Hörleinsberger, BSc MSc
Graduates' Perspective on the Degree Programme
Graduates ...
say that this degree programme receives the

grade: 1.7

(good)
rate the

level of difficulty

as:

3.9

(high)
→ These results are based on feedback from 25 graduates.
*You can find further assessments of the degree programme from its graduates' perspective in the graduate survey of the master's programme in Cognitive Science (in German).
3 years after graduation ...
61%

of graduates residing in Austria are

gainfully employed

.
graduates

earn

approx.

€ 2,998

gross/month.
graduates

work e.g. in the tertiary/post-secondary education sector

.
*You can find precise information on implementation, evaluation and use as well as further data for this degree programme in the graduate tracking "MA Cognitive Science".