Prehistory and Historical Archaeology (Master)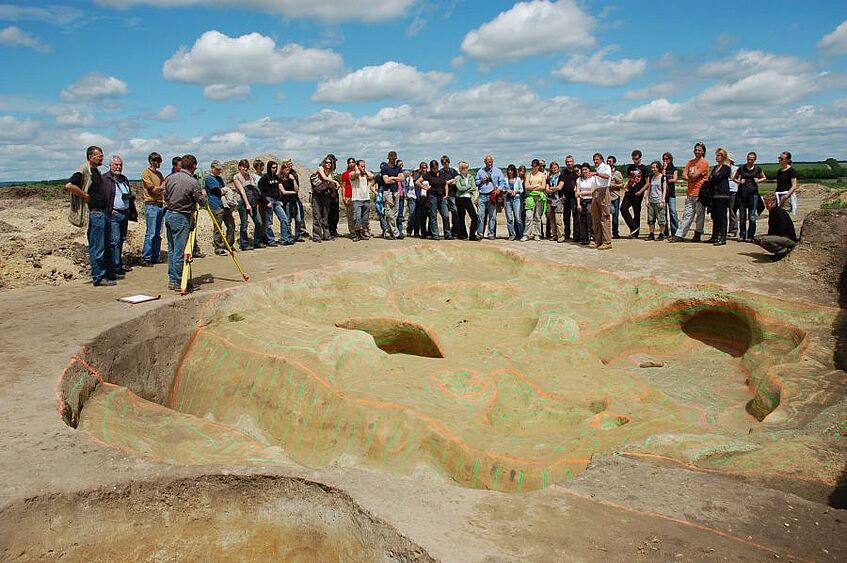 The master's programme in Prehistory and Historical Archaeology aims at equipping students with the necessary competences to participate in research projects focusing on the humanities and cultural studies. In line with the primary career prospects, the master's programme provides students with the necessary skills for a career in offices for the preservation of historical monuments, museums, research and teaching institutions, as well as universities and academies. In addition, it forms the basis for a doctoral programme in the area of prehistory and historical archaeology.
Master of Arts
Degree Programme Code: 066 801
4 semesters / 120 ECTS credits
Language: German
NO entrance examination
Facts & Figures
Students: n.a.
Graduates in the last academic year: n.a.
Number of semesters needed for graduation (median): n.a.
Data updated on: 20.07.2023
Attention
Instruction Language German
Five Concepts
which you will deal with during your studies:
Prehistory and historical archaeology
Landscape archaeology
Monument preservation and excavation management
Professional practice and method development
Theoretical archaeology
... and many more.
Study Programme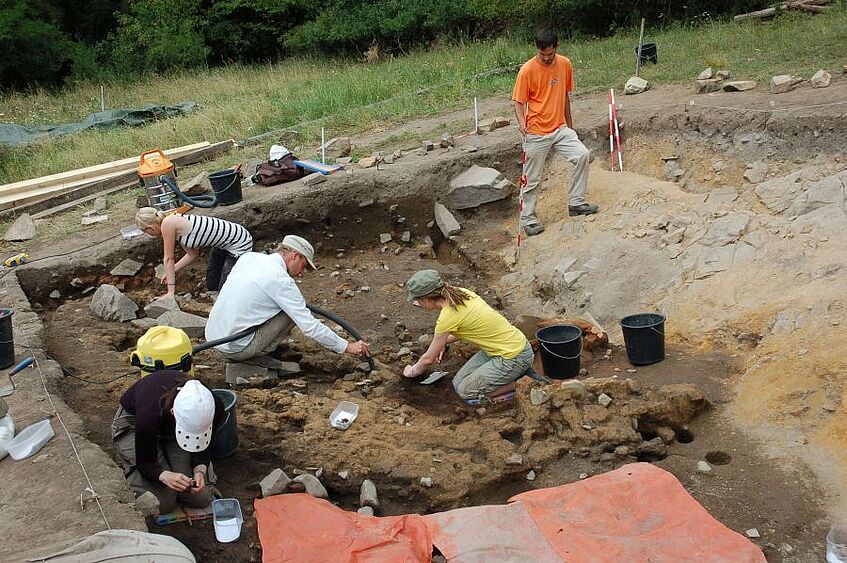 Study Programme
The master's programme in Prehistory and Historical Archaeology is characterised by the integration of interdisciplinary topics and research projects in teaching activities. Students are introduced to current research topics and get the chance to contribute to the development of new methods. The close link between theoretical questions and practical applications represents one of the main strenghts of this degree programme.
The wide range of offered courses and research projects contributes to the outstanding quality of this degree programme. In comparison with other European cities, the high qualification and large sphere of influence of scientists as well as the laboratories and departments within the insitute (study collection, picture archive, restoration workshop, photo studio, graphics department, etc.) make Vienna an excellent place to study prehistory and historical archaeology.
In subject-specific seminars, students are introduced to current research questions related to the theory and methodology of prehistory, ancient history and historical archaeology. In methodological and theoretical as well as practice-oriented courses, students expand their knowledge particularly in interdisciplinary topics of the cultural and natural sciences within the field of prehistory and historical archaeology, thereby gaining an insight into the methods of interdisciplinary disciplines. Furthermore, a field trip abroad offers students the possibility to get to know other specialised insitutions and archaeological landscapes.
Three emphases are offered within the master's programme. These are based on the current professional field of archaeology and enable students to acquire an optimal job profile that meets the requirements of most professional arquaeological job offers within the country and abroad. According to the chosen emphasis, a four-week practical training is completed at a professional arquaeological institution.
Prospection and landscape archaeology
Visualisation and cultural mediation within archaeology
Archaeological monument preservation
For the master's thesis, a specific topic of the interdisciplinary field of prehistory and historical archaeology is elaborated from a scientifical perspective.
Students' Opinion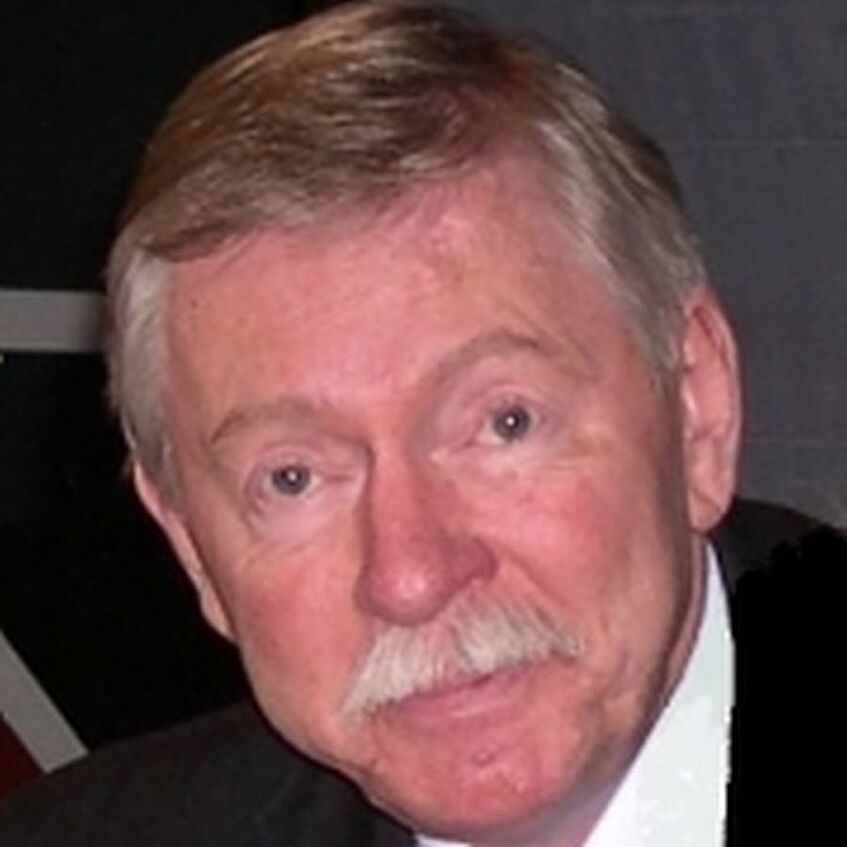 Students' Opinion
"I chose my degree programme because of my general interest in history. The combination of practical field work and technical-scientific development of methods was also important to me. The wide range of possibilities to use one's own creativity and the opportunity to expand approaches to interdisciplinarity which are yet rarely used (even in the thematical field of, for example, military science) are the main characteristics of this degree prorgamme."
Werner Lugs, BA
Overview of the programme structure & topics
Here you find the current offer of courses for this programme to gain better insight into the topics and structure. For more information please click on the respective level.
Graduates of the master's programme are, beyond a bachelor's programme, qualified to prepare, prospect, organise, manage and realise archaeological projects, such as excavations and research projects. In addition, they are able to independently deal with archaeological finds, write academic manuscripts and concepts in the area of public relations and cultural education, and supervise and manage archaeological monuments. This expert knowledge enables them to formulate interdisciplinary, and partially also scientific, questions for the analysis of archaeological finds. Besides knowledge of the major fields of activity in prehistory and historical archaeology, students acquire the necessary competences to deal with social, economic and cultural-political processes from the perspective of an anthropological, historic and cultural-historic discipline. The use of material sources in teaching enables graduates to develop a multi-faceted picture of history and cultural history.
Therefore, graduates are qualified for a career in the following professional fields:
offices for the preservation of historical monuments
museums (i.e. federal museums, archaeological/culturological collections)
research and teaching institutions (universities, academies, etc.)
cultural and science departments and cultur-specific companies of public institutions
cultural and science departments of publishing agencies (online and print media)
academic societies and associations (preferably with a focus on archaeology)
Graduates' Opinion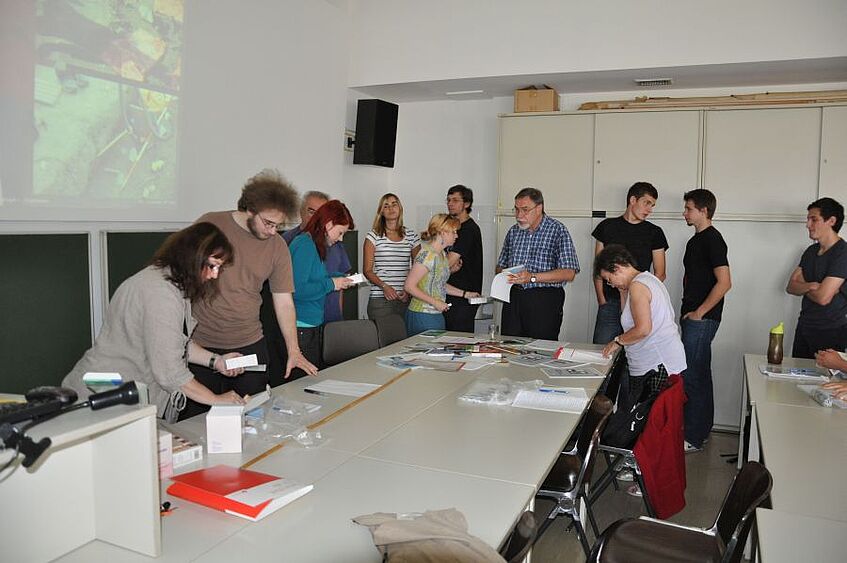 Graduates' Opinion
"All professors were ready to answer questions related to specific subjects or seminar papers in a quick and professional manner by e-mail at any time. They also offered help when needed. If you met professors at the corridor by chance, you could also ask them."
"I was lucky to study at an institute with a manageable, family-like atmosphere and very committed professors."
"In nearly all seminars, I could with the course instructors on certain topics which I was particularly interested in. This way, I could gain further academic knowledge in these fields."
"The transfer of knowledge and skills was theoretical in lectures and practical in trainings and excavations, etc. This way of teaching was stimulating and encouraged me to continue my studies."
Graduates' Perspective on the Degree Programme
Graduates ...
say that this degree programme receives the

grade: 2.2

(good)
rate the

level of difficulty

as:

2.9

(appropriate)
→ These results are based on feedback from 7 graduates.
*You can find further assessments of the degree programme from its graduates' perspective in the graduate survey of the master's programme in Prehistory and Historical Archaeology (in German).
3 years after graduation ...
68%

of graduates residing in Austria are

gainfully employed

.
graduates

earn

approx.

€ 2,613

gross/month.
graduates work e.g. in the scientific research and development (non−university) sector.

*You can find precise information on implementation, evaluation and use as well as further data for this degree programme in the graduate tracking "Diploma Programme Prehistoric and Protohistoric Archaeology".