Zoology (Master)
The master's programme in Zoology aims at students interested in modern research regarding animal life forms. It conveys an organism-oriented approach as well as the practical application of innovative research methods for analysing the behaviour, body structure, function, development and evolution of animal life forms.
The master's programme in Zoology equips students with the necessary skills to address academic issues and independently write academic papers focusing on animal organisms. Graduates have theoretical knowledge and practical experience of empirical methods in the context of scientific theories and concepts. They are able to adopt an analytical and synthetic approach in the investigation of animal organisms on different organisational levels. In addition, graduates have general competences in collecting, managing, analysing, presenting and discussing data and are able to contribute to socially relevant issues.
Master of Science
Degree Programme Code: 066 831
4 semesters / 120 ECTS credits
Language: German
NO entrance examination
Attention
Instruction Language German
Five Concepts
which you will deal with during your studies:
Evolutionary biology
Biodiversity
Marine biology
Ultrastructure
Mark-recapture techniques
... and many more.
Study Programme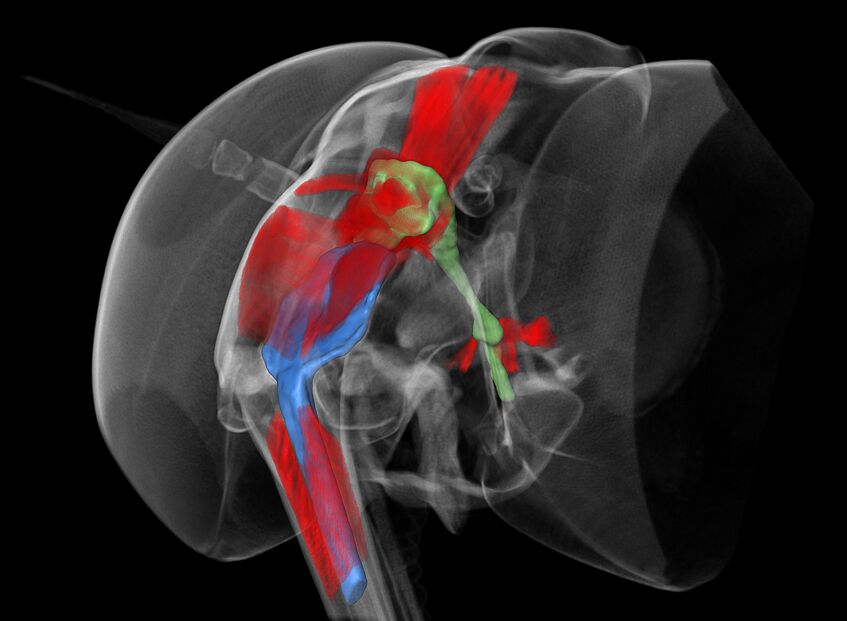 Study Programme
Based on two compulsory modules, the elective modules allow for a specialisation in various directions and methods of zoological research. One main aspect of the programme is the practical scientific training in special courses, seminars and field trips, all of which prepare students for writing their master's thesis. Scientific methods and techniques (such as confocal microscopy, 3D reconstruction, electron microscopy, and methods used molecular biology), which are the core competences for professional work inside and outside the university sector, are conveyed in small groups of students.
Personal involvement and cooperation among the scientists at the Department of Integrative Zoology is facilitated by teaching in small groups. Being part of a scientific research group conveys the processes of modern science. The master's programme comprises the profound knowledge of certain groups of animals and the professional application of specific research methods in the areas of high-tech morphology, imaging and molecular biology.
Student's Opinion ...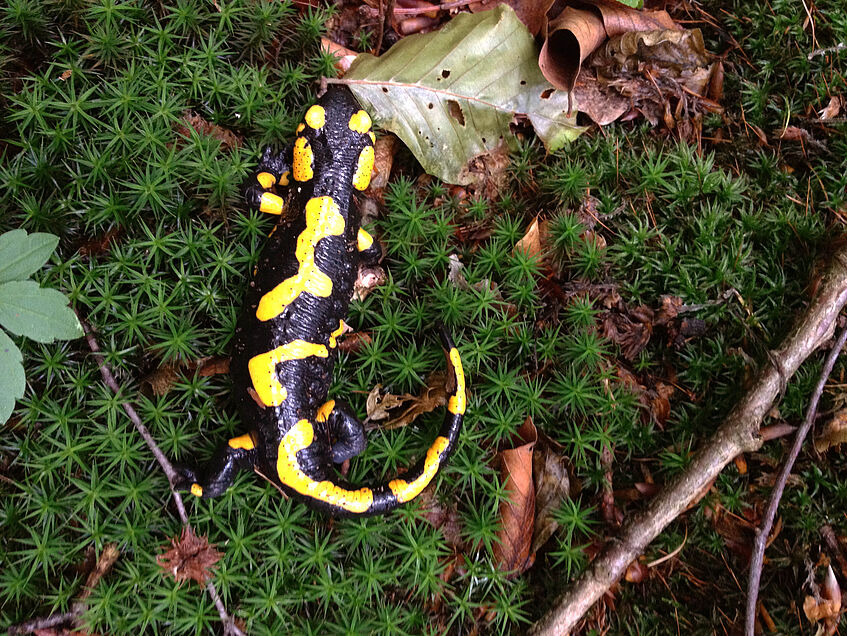 Student's Opinion ...
"Throughout my time in school I have always been very interested in natural science. Thus, choosing the bachelor's programme Biology was an easy choice. I am very happy with the bachelor's programme and now the master's programme Zoology as it allows me to choose my courses quite flexibly and according to my personal interest. The numerous field trips, which occasionally can be very adventurous, are a special highlight. The competent mentoring by the teachers gives me the impression to receive a well-founded training."
Jolanda Steininger, BSc
Overview of the programme structure & topics
Here you find the current offer of courses for this programme to gain better insight into the topics and structure. For more information please click on the respective level.
Teachers' Opinion ...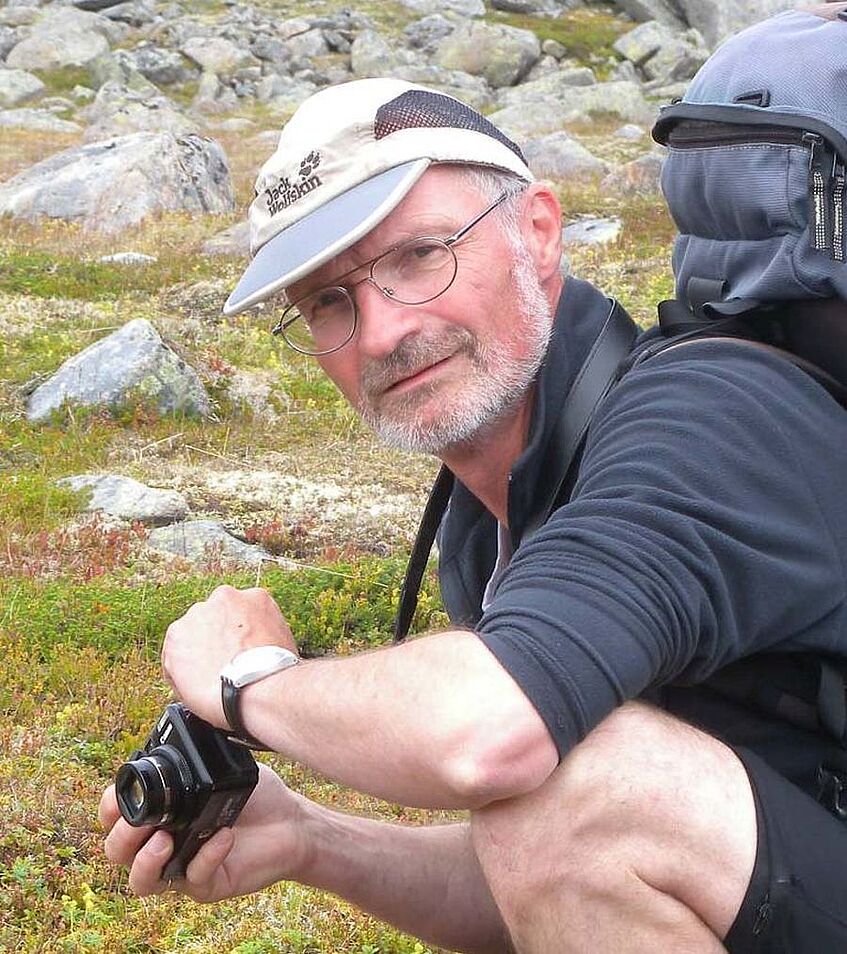 Teachers' Opinion ...
"The fascinating diversity of animals makes this degree programme so attractive. In the master's programme Zoology you have the chance to work with highly diverse animals. You study their structure, development and behaviour using modern techniques and you are involved in scientific research of new, previously unknown areas."
Prof. Dr. Harald Krenn, Department für integrative Zoologie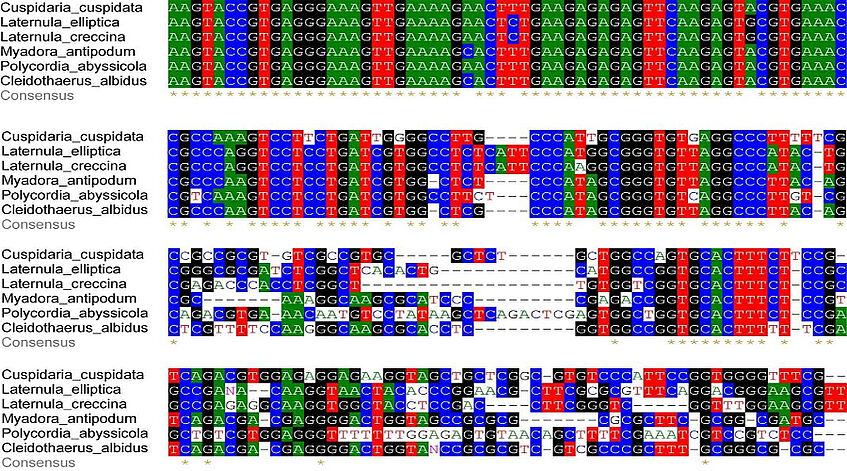 "The development of new, ultra-modern research methods which use laser scanning microscopy, computer aided imaging and molecular biological techniques, research in the area of organismic and evolutionary zoology have boomed over the past twenty years. As head of the Department of Integrative Zoology I am extraordinarily happy to provide professional education and training in most of these methods to interested students and to be able to present the broad range of modern scientific research to them."
Prof. Dr. Andreas Wanninger, Head of the Departments for Integrative Zoology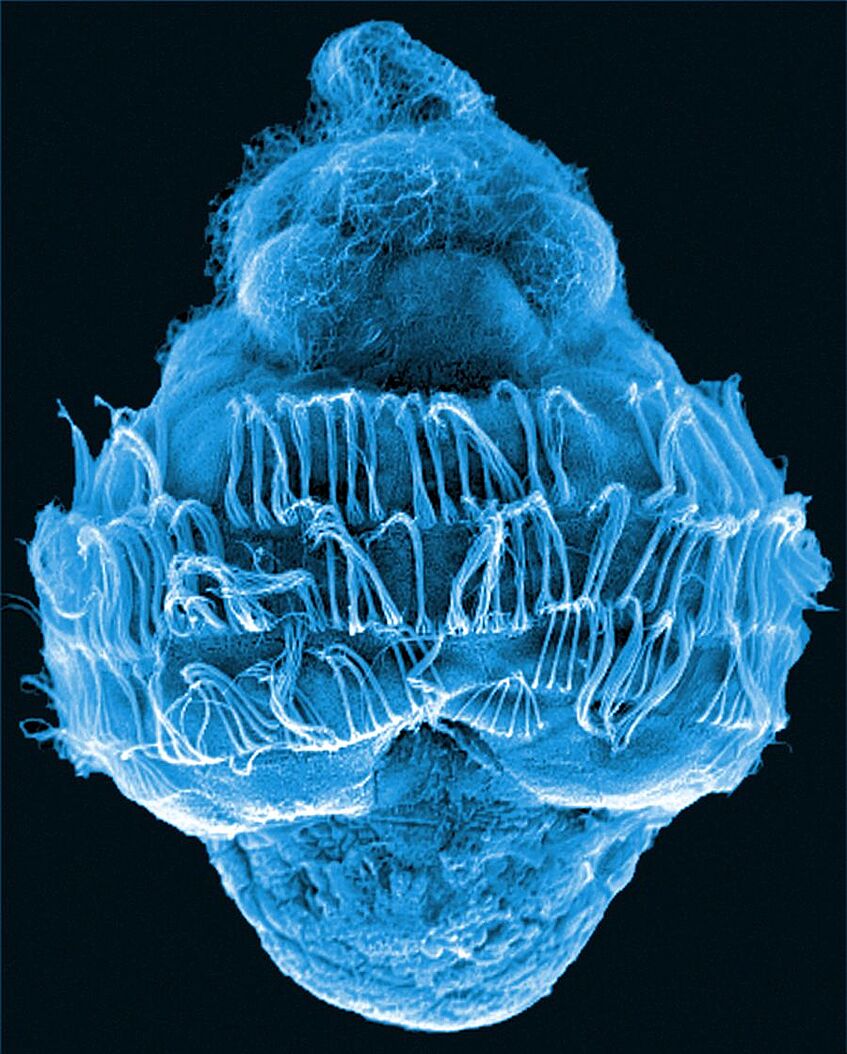 Depending on the courses selected throughout the master's programme, you can either continue with a doctoral/PhD programme or work in areas of applied science, for example:
fundamental research at universities, museums and other research institutions;
biological research for documenting, conveying and analysing scientific data;
lab-oriented work in research and development in various areas of the medical and pharmaceutical industry;
in areas of agricultural research;
in animal and diversity protection in NGOs, organisations of environmental protection, in national parks and zoological gardens.
Graduate's Opinion ...
"My main motivation to start the degree programme Zoology was the wish to learn as much as possible about the unbelievable diversity of the animal world and to immerse myself into the fascinating research area. Therefore, the degree programme was a wonderful, enriching time, which I enjoyed a lot. After six years of study I am on the one hand proud of how much I learned and how I turned from a bloody beginner into a fully grown scientist and on the other hand astonished how much there still is to be discovered and researched. Zoology is a multi-facetted and exciting area of research, which sparks ones curiosity and enthusiasm again and again, even if one dedicates all his/her life to it."
Angelina Kreuzinger, BSc MSc
Graduates' Perspective on the Degree Programme
Graduate Survey
The University asks graduates to provide their opinion about the degree programme immediately after graduating. The survey results show how graduates evaluate the degree programme they completed from a subject-specific and organisational perspective.
The graduate survey is an important feedback tool for continuously improving the quality of studies.
Graduates ...
say that this degree programme receives the

grade: 2.1

(good)
rate the

level of difficulty

as:

3.3

(appropriate)
→ These results are based on feedback from 23 graduates.
*Detailed information about the implementation, analysis and use of the survey as well as further data can be found in the master's programme in Zoology graduation survey (in German).
Career Tracking of Graduates
The tracking of graduates provides information about the career paths of the University of Vienna graduates and aims at providing guidance for career entry after graduation (e.g. questions about the duration of job search until first employment after graduation, salary development and sectors that graduates are active in).
3 years after graduation ...
72%

of graduates residing in Austria are

gainfully employed

.
graduates

earn

approx.

€ 2,831

gross/month.

15%

of graduates work in the tertiary/post-secondary education sector.

*You can find precise information on implementation, evaluation and use as well as further data for this degree programme in the graduate tracking "MA Biology".