African Studies (Master)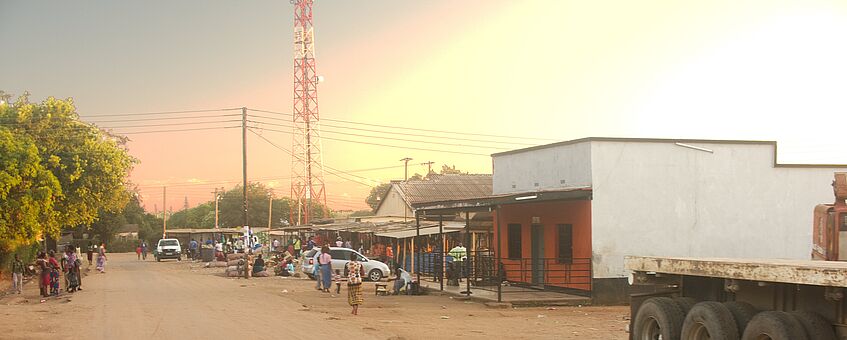 African Studies are an area science and focus on the research and description of African societies, especially their history, languages and literatures. During your studies, you deal with the knowledge of African societies and Africa's embeddedness in the world, as well as with the implementation of this knowledge in professional and social practice.
In the two-year master's programme, you can choose from three areas: African linguistics, African literary studies and African history. Our interdisciplinary focal topics at the institute invite you to work in an interdisciplinary manner; such as sociolinguistics, diaspora studies, gender, colonial history, afriphone literature, racism research, mobility, history of science, urban research, language contact, pan-Africanism, popular culture and post-colonialism. The teachers offer you intensive supervision and support you in organising study periods abroad.
Master of Arts
Degree Programme Code: 066 897
4 semesters / 120 ECTS credits
Language: German
NO entrance examination
Facts & Figures
Students: n.a.
Graduates in the last academic year: n.a.
Number of semesters needed for graduation (median): n.a.
Data updated on: 20.07.2023
Attention
Instruction Language German
Study Programme
The master's programme in African Studies requires students to complete a basic module and a compulsory module. Moreover, they can choose one of the following three groups of compulsory modules: African Linguistics, African Literatures, and African History and Societies. The Basic Module is the foundation for any of the selected alternative group of compulsory modules. To complete the programme, students have to write a master's thesis and pass a master's examination. We advise students to complete parts of the alternative group of compulsory modules during a stay abroad.
Five Concepts
which you will deal with during your studies:
Languages
Postcolonialism
Societies
Global ties
Diaspora
... and many more.
Overview of the programme structure & topics
Here you find the current offer of courses for this programme to gain better insight into the topics and structure. For more information please click on the respective level.
Graduates are qualified to
teach and conduct research at universities and other institutions in research, academia and adult education
plan, organise and implement academic or cultural events; work in public relations; manage institutions (archives, libraries, museums, media, tourism); work for publishing houses or for literary societies
independently design, supervise and evaluate humanitarian and development policy projects in the governmental and non-governmental sector, both on a national and international level (non-governmental organisations, foreign ministries, EU organisations, UN organisations)
carry out academic, administrative or political work for international bodies
work in an advisory or leading position in the economic sector.
Graduates' Perspective on the Degree Programme
Graduates ...
say that this degree programme receives the

grade: 1.6

(good)
rate the

level of difficulty

as:

3.4

(appropriate)
→ These results are basd on feedback from 5 graduates.
*You can find further assessments of the degree programme from its graduates' perspective in the graduate survey of the master's programme in African Studies (in German).
Graduates ...
find

employment within 2 months after graduation

on average.

earn

an average of

€ 2,965

(women) and

€ 3,081

(men) gross per month

within three years after graduation

.

work full time at

a percentage of

72

%

(women) and

75%

(men)

within three years after graduation

.
*You can find further information on career entry and career paths in the tracking of graduates "Social Sciences, Journalism and Information".