Banking and Finance (Master)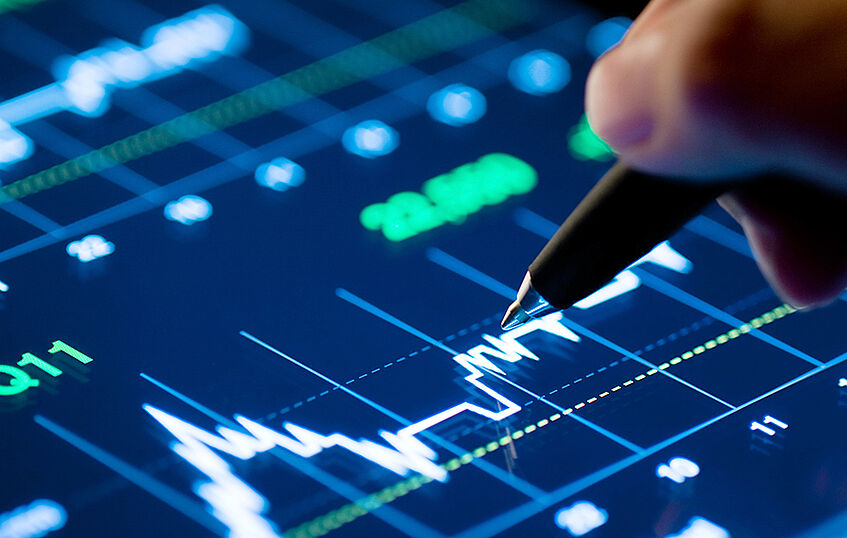 The objective of the master's programme in Banking and Finance is to offer a solid and well-founded education in finance, particularly focusing on asset pricing and financial markets, banking and financial intermediation as well as corporate finance. It aims at introducing students to the most recent theories and methods which are necessary for a successful career in the financial sector, public administration, and regulatory agencies. The master's programme has two special focuses: one on business and one on science.
The master's programme is not only open to those with a bachelor's degree in business, economics, or a related discipline, but also to applicants with a degree in other fields of study who are interested in finance, particularly to those with a formal science background.
All courses are instructed in English. For this reason, an English proficiency is required for the application for this programme.
Students have the opportunity to choose courses from other disciplines of the economic sciences as well as related fields, and can select courses in research methods. These electives may also be courses held in German.
Master of Science
Degree Programme Code: 066 974
4 semesters / 120 ECTS credits
Language: English
NO entrance examination
Facts & Figures
Students: n.a.
Graduates in the last academic year: n.a.
Number of semesters needed for graduation (median): n.a.
Data updated on: 20.07.2023
Admission Procedure
Admission requirement:
completion of an eligible degree programme
Information on Previous Studies:
In any case eligible degree programmes:
Five Concepts
which you will deal with during your studies:
... and many more.
Study Programme
Study Programme
The master's programme in Banking and Finance offers a solid, well-grounded education in the key areas of finance. Students also acquire knowledge in other disciplines of the economic sciences, in related areas, and in research methods.
The programme consists of a general "core programme" and two alternative branches of study labelled "business orientation" and "science orientation". In both branches, students select between specialised courses in different subjects related to the area of finance.
In the "core programme", the following courses are mandatory:
Basics of Finance
Decisions under Uncertainty
Introductory Econometrics
Core Courses in Financial Asset Pricing, Banking and Financial Intermediation, and Corporate Finance
Money and Banking
Game Theory and Information Economics
The specialisation "business orientation" trains students in the fields of modern banking management and corporate finance, preparing them for positions in financial departments of corporations and consulting firms, in controlling, in risk management, in commercial banking and in investment banking.
The specialisation "science orientation" allows students to choose between three different disciplines, i.e. banking, corporate finance, and financial markets. Graduates are prepared for positions in central banks, federal authorities supervising different segments of the financial market, international financial institutions, and research departments of banks. It also enables graduates to continue their studies and to apply for PhD programmes in Finance at highly reputable universities.
Students Opinion ...
After completing my Master's degree in International Business Administration with a specialisation in Finance and International Management at the University of Vienna, I decided to enroll in Banking & Finance to further deepen my knowledge of Finance. This Master programme requires good analytical skills as well as strong time management skills. For my specialisation, I chose Corporate Finance which consists of several case-study based lectures in cooperation with well-known companies. The focus of my studies was working on business valuations and the subsequent presentation of my results. In my opinion, having these practical experiences can prepare you in the best way possible for your career.
Barbora Bartova, Student Banking and Finance
Overview of the programme structure & topics
Here you find the current offer of courses for this programme to gain better insight into the topics and structure. For more information please click on the respective level.
Teacher's Opinion
"The master's program in Banking and Finance addresses the institutional particularities of the financial systems in Continental Europe, such as their strong banking focus. In addition to the necessary analytical, methodological skills and the institutional knowledge, students will be made familiar with the underlying economic mechanisms. Thus, the basis for a professional career will be laid and students will be taught how to manage successfully under ever more rapidly changing regulatory, technical and economic conditions.
The most important qualification for the programme is the personal interest in the topic. Basic knowledge in economic science, mathematics and statistics is also necessary to a certain degree; a prior academic degree in those particular subjects, however, is not necessary. The programme will be held exclusively in English."
- Univ.-Prof. Thomas Gehrig, Ph.D., Professor of Finance
Graduates' Perspective on the Degree Programme
Graduates ...
say that this degree programme receives the

grade: 2.4

(good)
rate the

level of difficulty

as:

3.9

(high)
→ These results are based on feedback from 14 graduates.
*You can find further assessments of the degree programme from its graduates' perspective in the graduate survey of the master's programme in Banking and Finance (in German).
Graduates ...
find

employment immediately after graduation

on average.

earn

an average of

€ 3,495

(women) and

€ 3,840

(men) gross per month

within three years after graduation

.

work full time at

a percentage of

89

%

(women) and

97%

(men)

within three years after graduation

.
*You can find further information on career entry and career paths in the tracking of graduates "Business Administration".