Business Analytics (Master)
Business Analytics at the University of Vienna
Joint Venture
The master's programmes Business Analytics, Data Science and Digital Humanities are a joint venture of the faculties of Business, Economics and Statistics, Computer Science, Historical and Cultural Studies, Mathematics, and Philological and Cultural Studies.
The master's programme in Business Analytics aims to familiarise students with the methods and instruments in predictive and prescriptive analytics for business analytics and decision support. Students specialise in a field of business administration to carry out data analyses, and develop and implement prototypical decision support systems.
Students are able to independently solve and interpret business-related decision problems and make recommendations for action using extensive data sets. Students of business analytics need a high level of analytical thinking.
Students of the master's programme in Business Analytics acquire advanced knowledge of the theoretical as well as practical concepts of statistics, operations research, data science and information system design, while taking into account business-related, ethical and legal aspects of dealing with large amounts of data. Moreover, students are prepared for continuing their academic education in a PhD programme in a subject area relating to business and economics.
Further information on the degree programme is available here
Master of Science
Degree Programme Code: 066 977
4 semesters / 120 ECTS credits
Language: English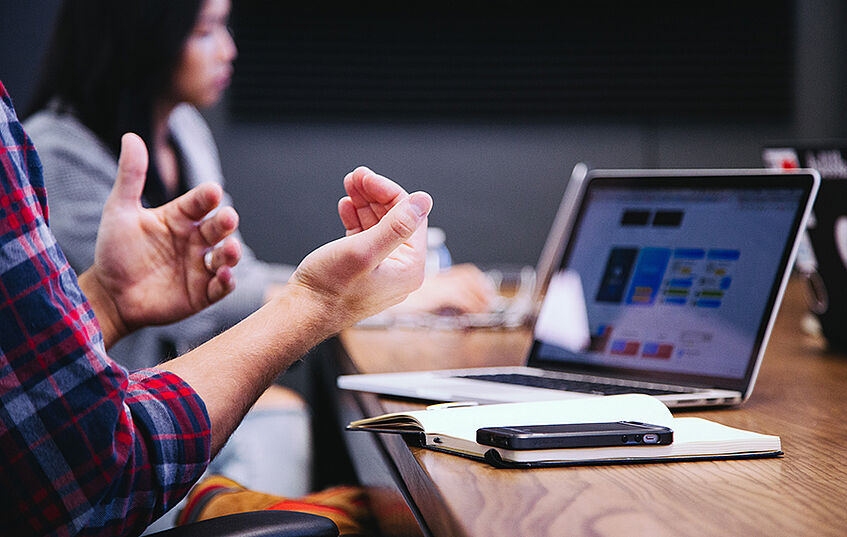 Study Programme
The degree programme starts with the alternative compulsory module Foundations of Business Analytics that aims at providing students with a basis for further studies in business analytics. Furthermore, it serves to ensure that all students have the same/uniform level of knowledge.
The Advanced Analytics group of compulsory modules aims at familiarising students with the methodological foundations of statistics, operations research and the perspective of business administration on data science.
The Doing Data Science, Ethical and Legal Issues group of compulsory modules combines the compulsory modules that students of the master's programmes in Data Science, Digital Humanities and Business Analytics have to complete and/or that are offered in a similar form in all three master's programmes.
Furthermore, students have to complete the Data Science Electives compulsory module, the Business Administration alternative group of compulsory modules and the Business Analytics Elective compulsory module. In addition, students have to complete a Master's Thesis Seminar, write a master's thesis and complete a master's examination.
Focus on interdisciplinarity
The degree programmes Business Analytics, Data Science and Digital Humanities were designed together. Students of all three degree programmes complete the same course contents to the extent of one semester. The offered courses and the various disciplinary locations of students allow for a very broad interdisciplinary exchange.
Five Concepts
which you will deal with during your studies:
Analytics
Data Science
Decision Support
Operations Research
Machine Learning
... and many more.
uniorientiert in a nutshell
Business Analytics/Data Science/Digital Humanities - presentation
Questions to the Answers of uniorientiert 2022
I am applying for Business Analytics. Question 5 in the motivational letter asks for the minor that I would choose for my studies. What type of minors are available and can I choose only one?
In the first semester of Business Analytics, there is a module about programming. What is taught within this course and what programming skills are required?
Will I be able to follow the courses Doing Data Science and Advanced Business Analytics already in the first semester with only basic previous programming knowledge?
I have a bachelor's in an area specific Business Management under Business Administration. Of course, all the subjects are focused on business. Would I fit for Master in Business Analytics?
Will other relevant extra curricular experiences, such as vocational training, or studying master programme at another university in a similar program, count towards the application procedure?
Is it okay to apply for Business Analytics or Data Science without the required legalized documents?
I have obtained an English B2 certificate longer than 3 years ago. Do I need to retake the certificate to apply for Business Analytics or Data Science?
I am doing my Bachelor in the Netherlands that is entirely taught in English. Do I need to prove the English proficiency?
With my application, I had to hand in translated documents and I received an amendment request by the admission office. What kind of documents do I need to resubmit?
Is there any plan to accept more than 40 students per programme for these Masters since I read that It is very competitive?
How many applications have you received in the last years?
Which are the aspects most taken in consideration for the application ranking?
Is there a minimum graduate score to entering the programming?
Do I need German language skills for the programme?
I have heard Python mentioned as programming language, but not R. What programming language is most commonly needed?
Overview of the programme structure & topics
Here you find the current offer of courses for this programme to gain better insight into the topics and structure. For more information please click on the respective level.
Beyond a bachelor's qualification, graduates of the master's programme in Business Analytics at the University of Vienna are qualified to carry out academic research independently or to work as highly qualified professionals in a field relating to business administration. In the latter, they are able to independently perform different tasks, solve problems and make recommendations for action using methods of predictive and prescriptive analytics.
Graduates are able to apply a wide range of methods, qualifying them to analyse and solve issues in an analytical way in related disciplines as well.
Graduates' Perspective on the Degree Programme
Graduate Survey
The University asks graduates to provide their opinion about the degree programme immediately after graduating. The survey results show how graduates evaluate the degree programme they completed from a subject-specific and organisational perspective.
The graduate survey is an important feedback tool for continuously improving the quality of studies.
Career Tracking of Graduates
The tracking of graduates provides information about the career paths of the University of Vienna graduates and aims at providing guidance for career entry after graduation (e.g. questions about the duration of job search until first employment after graduation, salary development and sectors that graduates are active in).
3 years after graduation ...
88%

of the graduates are

gainfully employed

.
graduates

earn

approx.

€ 3,880

gross/month.

28%

of the graduates work in the branch: computer programming, consultancy and related activities sector.

*You can find precise information on implementation, evaluation and use as well as further data for this degree programme in the graduate tracking "MA Business Informatics".