Epistemologies of Science and Technology (EST)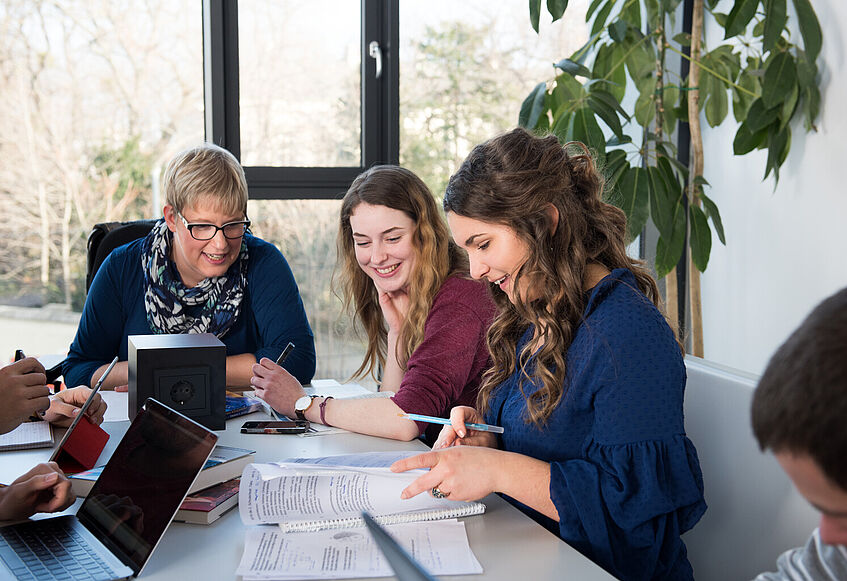 The master's programme Epistemologies of Science and Technology (EST) aims to educate students on reflecting critically and action guidenly upon the challenges of the 21st century with its scientific and technical conveyed upheavals.
The master's programme EST includes the subject areas philosophy and history as well as science and technology research. The course offer enables students to acquire expertise and methodological competences of all three areas, as well as to gain a multiperspective understanding of the common research subjects. Innovative research combinations and original specialisations are brought forth by an individual focus, deepening of the matter and the opportunity to attend studies of other disciplines.
Philosophy of science, history of science and science and technology research analyse practices and structures, in which knowledge is generated, debated, conveyed, utilized and challenged. In this sense they are epistemologies.
Master of Arts
Degree Programme Code: 066 944
4 semesters / 120 ECTS credits
Language: bilingual (German & English)
NO entrance examination
Attention
Instruction Language German
Study Programme
The master's programme consists of:
an alternative compulsory module on "basic knowledge History/Philosophy/Science and Technology research"
an alternative compulsory specialisation module
a compulsory module: introductory colloquium
a compulsory module: methods colloquium
a compulsory module: materials colloquium
a compulsory module: master's colloquium
a compulsory specialisation module
master's thesis
master's examination
Five Concepts
which you will deal with during your studies:
Theory of argumentation
Theory of knowledge
History of technology
Cognitive Science
Politics
... and many more.
Overview of the programme structure & topics
Here you find the current offer of courses for this programme to gain better insight into the topics and structure. For more information please click on the respective level.
Graduates are especially qualified for:
a doctoral programme in the area of history of science, philosophy of science and science and technology research
science and technology journalism
a career in policy consultation, data ethics and technology assessment
positions to promote a public understanding for science and technology in increasingly complex and technicalised environments
management positions in science administration, international organisations with a main focus on technology and scientific professional associations and unions
non-fiction writer
positions in public history, communal cultural offices, libraries, museums and archives