Molecular Precision Medicine (Master)
of the University of Vienna & the Medical University of Vienna
The aim of the master's degree in Molecular Precision Medicine at the Medical University of Vienna and the University of Vienna is to train highly motivated and talented students in the scientific basis of human diseases, the development and clinical evaluation of therapeutics and modern clinical practices in connection with precision medicine.
Students learn the pathogenesis of human diseases on a molecular and mechanistic level. You will learn how this information can be used to develop precision therapeutics that target the underlying causes of the disease; how these therapeutics are evaluated for efficacy and toxicity and what future challenges precision medicine will face. Fundamental scientific and therapeutic concepts are illustrated in detail using appropriate diseases and case studies so that students can understand the disease from the molecular basis to clinical treatment.
Students acquire the skills to use bioinformatics to analyze large sets of genomic information, including programming and applied statistics. Students will be exposed to ethical and health economic issues related to the practice of precision medicine so that they can critically assess future socio-economic challenges.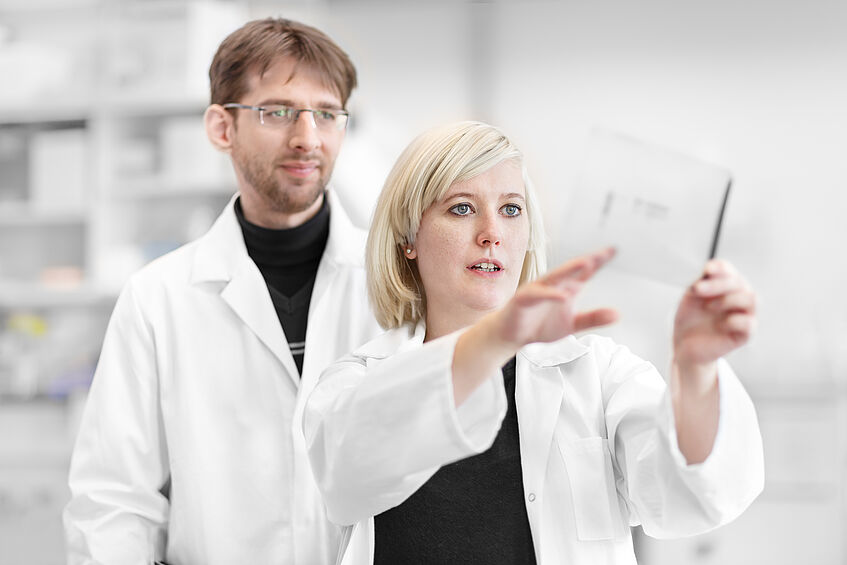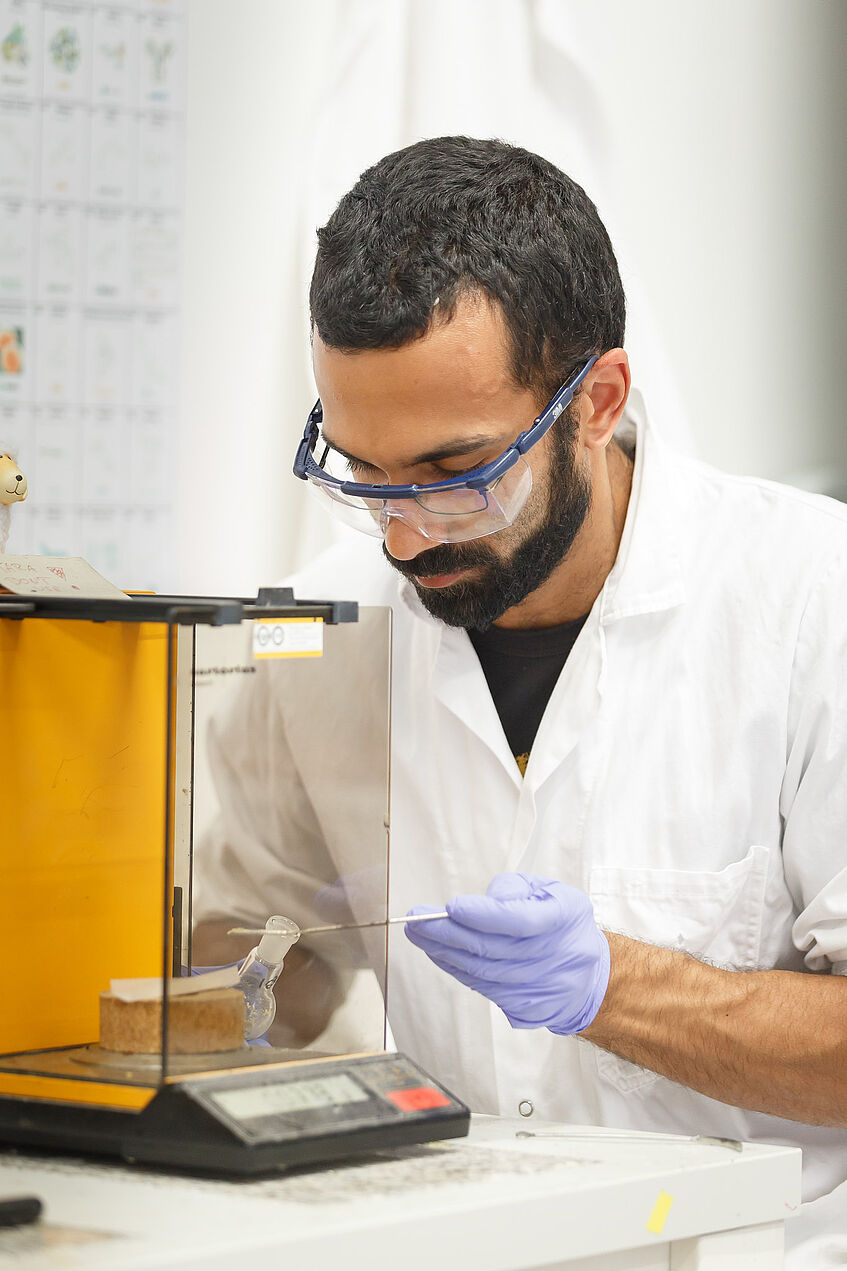 Study Programme
The master's programm is divided into the following modules:
Module 1: Chromosome, Gene and Defective DNA Repair Disorders
Module 2: Diseases of Proteostasis
Module 3: Diseases of Enzymatic Insufficiency
Module 4: Diseases of Pathological Signal Transduction
Module 5: Diseases of the Immune System
Module 6: Biomedical Informatics and Genomic Medicine
Module 7: From Bench to Bedside
Module 8: Free elective courses
Module 9: Ethics, Legislation and Health Economics
Master Thesis and Defensio
Five Concepts
which you will deal with during your studies:
Protein synthesis
Metabolic diseases
Photoreceptors
Clonal expansion of terminally differentiated immune cells
Atherosclerosis
... and many more.
Overview of the programme structure & topics
Here you find the current offer of courses for this programme to gain better insight into the topics and structure. For more information please click on the respective level.
Graduates will be equipped to pursue careers in basic, clinical, or biomedical research in academia or industry (e.g., biotechnology, pharmaceutical industry) with a deep molecular and mechanistic understanding of human disease. Students will acquire knowledge of basic molecular laboratory techniques. They will receive detailed training of human disease pathogenesis at the molecular and mechanistic level.
In addition, they will have core competencies in bioinformatics, including programming, data mining and interrogation, and statistical analysis, which will enable them to pursue careers in academic bioinformatics as well as clinical analysis of genomic datasets.
Graduates will also have basic knowledge of clinical presentation, target identification processes, and evaluation of therapeutics in the clinic, enabling them to bridge the gap between research and the clinic. Graduates will also have the opportunity to apply their knowledge and skills in the field of public health.