Political Science (Master)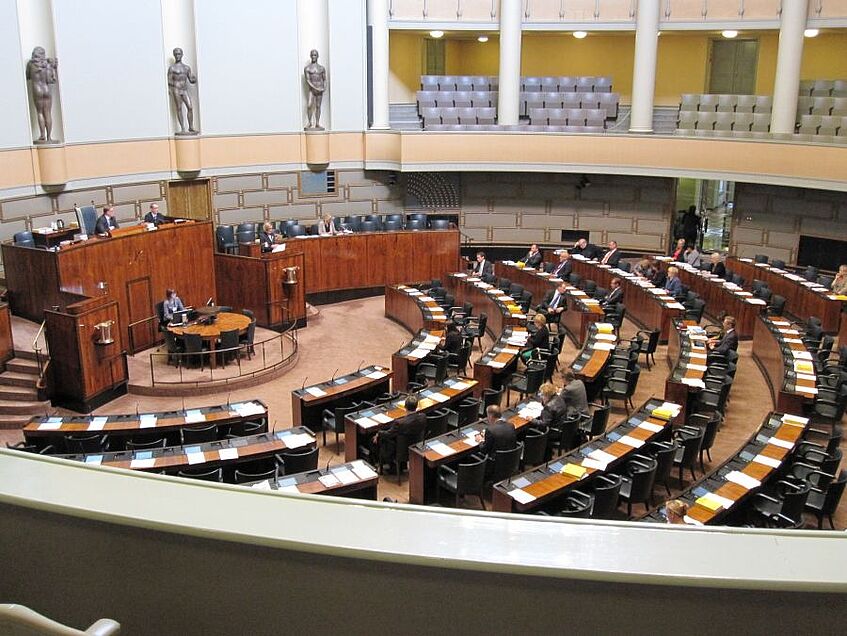 The discipline of political science considers political processes, crises and changes as a continuous challenge for academic discourse and the development of solutions to political issues. Therefore, this master's programme aims at equipping students with competences in analysing and shaping the discipline of political science. Students of the master' programme in Political Science acquire competences in analytical thinking and develop the ability to present academic findings in oral or written form, organise collaboration in political as well as administrative and organisational fields of activity, and develop solutions to problems.
Master of Arts
Degree Programme Code: 066 824
4 semesters / 120 ECTS credits
Language: German
NO entrance examination
Facts & Figures
Students: n.a.
Graduates in the last academic year: n.a.
Number of semesters needed for graduation (median): n.a.
Data updated on: 20.07.2023
Attention
Instruction Language German
Study Programme
Basic knowledge of social science and methodological competences are a prerequisite for the master's programme in Political Science. Based on this foundation, students acquire and deepen analytical skills and research methods in the area of political science. The master's programme enables students to focus on selected subject areas and specialise in a wide range of fields, including gender research, integration research, research on Europeanisation, international political ecology, critical globalisation research, migration research, research on Eastern Europe, political party research, election research, representation research as well as visual studies. Students have to apply the acquired knowledge and skills in the framework of a practical research course, aimed at preparing them for writing their master's thesis. In addition, elective modules provide the opportunity for students to expand or deepen their knowledge in the area of political science.
Five Concepts
which you will deal with during your studies:
Gender
Europeanisation
Ideology
Migration
Representation
... and many more.
Overview of the programme structure & topics
Here you find the current offer of courses for this programme to gain better insight into the topics and structure. For more information please click on the respective level.
Graduates of the master's programme in Political Science are qualified for a career in academia as well as in non-academic occupational areas. They have acquired the necessary knowledge and competences for leading and research-oriented positions in the following occupational fields:
staff, policy, strategy and planning departments of organisations and institutions on local, regional, national, European and international levels

policy-oriented and civic institutions

adult education

applied political science and scientific political consulting

universities and non-university research institutions.
Graduates' Perspective on the Degree Programme
Graduates ...
say that this degree programme receives the

grade: 2.3

(good)
rate the

level of difficulty

as:

3.1

(appropriate)
→ These results are based on feedback from 95 graduates.
*You can find further assessments of the degree programme from its graduates' perspective in the graduate survey of the master's programme in Political Science (in German).
Graduates ...
find

employment within 2 months after graduation

on average.

earn

an average of

€ 2,889

(women) and

€ 3,155

(men) gross per month

within three years after graduation

.

work full time at

a percentage of

71

%

(women) and

74%

(men)

within three years after graduation

.
*You can find further information on career entry and career paths in the tracking of graduates "MA Political Science".