Psychology (Master)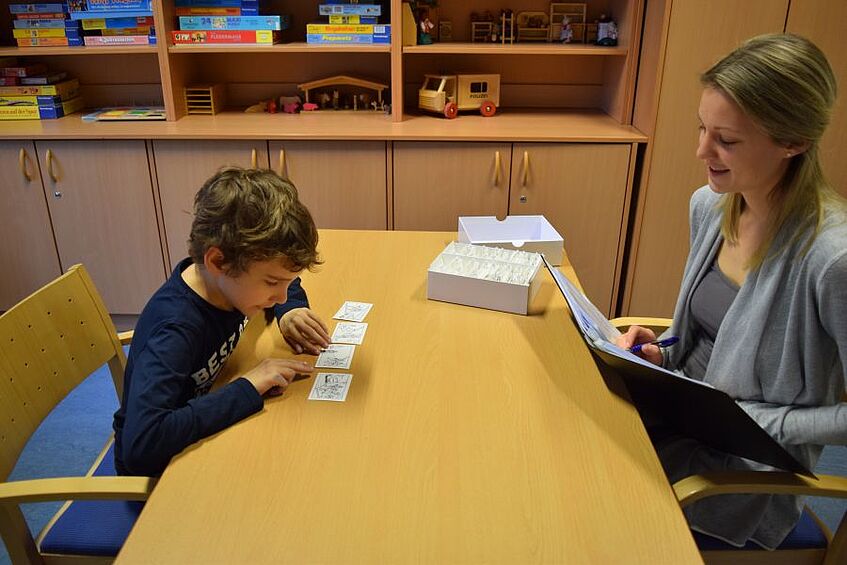 The objective of the master's programme in Psychology at the University of Vienna is to teach comprehensive knowledge in the empirical research, description and explanation of human behaviour and experience, taking into consideration biological and socio-cultural basics. At the same time, it aims at teaching comprehensive knowledge in the application of psychological knowledge for shaping human living and working conditions through assessment, counselling and intervention offers for groups and individuals in professional, business and school contexts and in social or personal conflict, problem or decision-making situations. Moreover, the master's programme provides students with in-depth knowledge in the following four thematic areas:
Work, Economy, and Society
Development and Education
Mind and Brain
Clinical Psychology and Health Psychology
Master of Science
Degree Programme Code: 066 840
4 semesters / 120 ECTS credits
Language: German
Attention
Instruction Language German
Study Programme
The master's programme consists of compulsory modules on the following subject areas: Statistics, research methods, assessment; work and organisational psychology; educational psychology and evaluation; social and economic psychology; cognitive psychology and neuroscience; research approaches and special topics in the area of cognitive psychology and neuroscience; psychology of health, illness and impairment; differential development psychology; special assessment methods and intervention; and additional practical courses. In addition, students have to complete a master's thesis seminar, including a master's thesis and a master's examination.
Five Concepts
which you will deal with during your studies:
Organisational psychology

Ergonomics

Intervention strategies

Neurosciences

Assessment
... and many more.
Overview of the programme structure & topics
Here you find the current offer of courses for this programme to gain better insight into the topics and structure. For more information please click on the respective level.
Graduates of the master's programme in Psychology are qualified to practise independently as psychologists according to the Austrian Psychologengesetz (psychologists' act, BGBI, No. 360/1990). Depending on their specialisation, they can pursue a career in the following occupational areas: work and organisational psychology, educational psychology and evaluation, economic psychology, research on consumer behaviour, applied social psychology; cognitive sciences and neurosciences. In addition, they are qualified to carry out research in a wide range of occupational areas, such as at university and non-university research institutions, but also in application-oriented fields, such as ergonomics, usability, clinical and health psychology and media. They are able to evaluate academic findings in the subject areas described above, develop theories and models, lead and counsel individual persons, groups of persons and institutions on subject-related problems and issues in the area of health, development, enhancement and intervention. Furthermore, they are able to apply a variety of assessment methods and intervention strategies (prevention, counselling, treatment, rehabilitation, follow-up treatment) in professional practice.
Graduates' Perspective on the Degree Programme
Graduate Survey
The University asks graduates to provide their opinion about the degree programme immediately after graduating. The survey results show how graduates evaluate the degree programme they completed from a subject-specific and organisational perspective.
The graduate survey is an important feedback tool for continuously improving the quality of studies.
Graduates ...
say that this degree programme receives the

grade: 2.5

(good)
rate the

level of difficulty

as:

3.4

(appropriate)
→ These results are based on feedback from 316 graduates.
*Detailed information about the implementation, analysis and use of the survey as well as further data can be found in the master's programme in Psychology graduation survey (in German).
Career Tracking of Graduates
The tracking of graduates provides information about the career paths of the University of Vienna graduates and aims at providing guidance for career entry after graduation (e.g. questions about the duration of job search until first employment after graduation, salary development and sectors that graduates are active in).
3 years after graduation ...
79%

of graduates residing in Austria are

gainfully employed

.
graduates

earn

approx.

€ 2,972

gross/month.

21%

of graduates work in the social work activities sector.

*You can find precise information on implementation, evaluation and use as well as further data for this degree programme in the graduate tracking "MA Psychology".