Education (Bachelor)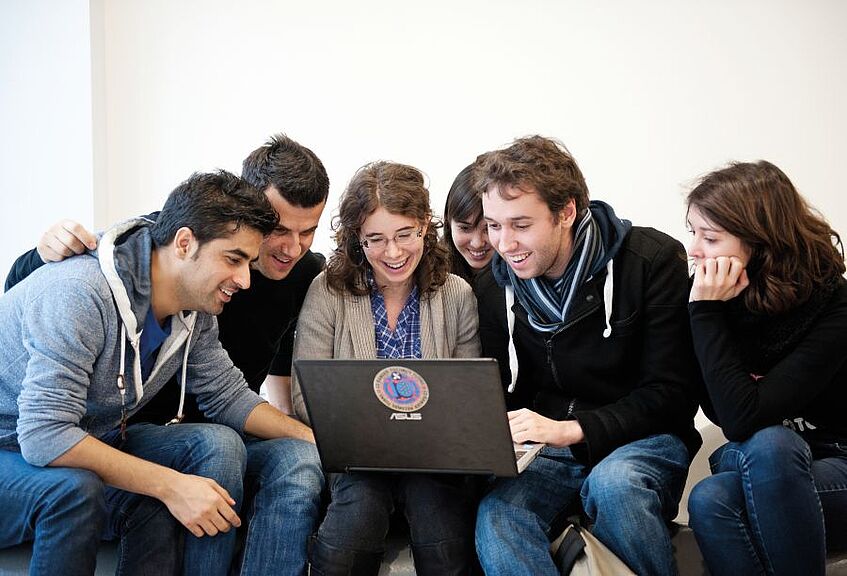 The bachelor's programme in Education aims at equipping students with knowledge of central theoretical, methodological and subject-related basics of the discipline. Moreover, they acquire the ability to identify educational issues and concepts behind it and understand them in their historical and current social context, and to differentiate between approaches in the field of education. Students get an introduction to individual, institutional, social and socio-historical conditions of educational practice from both a regional and global perspective and acquire knowledge of research methods. The programme enables students to critically reflect on social and institutional framework conditions of education, schooling, development, socialisation, teaching and learning.
Bachelor of Arts
Degree Programme Code: 033 645
6 semesters / 180 ECTS credits (including 30 ECTS credits of extension curricula)
Language: German
Attention
Instruction Language German
Study programme
The bachelor's programme comprises two modules in the Introductory and Orientation Period (STEOP), six compulsory modules, one Research Internship, the Bachelor's Thesis module, and extension curricula/alternative extensions comprising 30 ECTS credits.
Five concepts
which you will deal with during your studies:
Empiricism
Research on schooling
Ideas of man
Intercultural education
Biographical research
... and many more.
Overview of the programme structure & topics
Here you find the current offer of courses for this programme to gain better insight into the topics and structure. For more information please click on the respective level.
Graduates have:
basic qualifications in academic research and writing;
knowledge of the theoretical and conceptual fundamentals of education; systematic and historical knowledge of education as a discipline and fields of action;
knowledge of and competences in educational research;
basic knowledge of educational fields of action and occupational areas as well as their theoretical professional reflection;
the ability to critically reflect on educational theories, practices and research results;
the competence to develop and evaluate concepts for action in educational fields of

research and work (general and historical education),
diversity and social inequality (poverty, gender, migration, etc.),
adult education and continuing and further education,
inclusive education,
media education,
psychoanalytical education,
school and education research and
social education (including counselling).
Graduates' Perspective on the Degree Programme
Graduates ...
say that this degree programme receives the

grade: 2.4

(good)
rate the

level of difficulty

as:

3.4

(appropriate)
→ These results are basd on feedback from 301 graduates.
*You can find further assessments of the degree programme from its graduates' perspective in the graduate survey of the bachelor's programme in Education graduation survey (in German).
3 years after graduation ...
75%

of graduates residing in Austria are

gainfully employed

.
graduates

earn

approx.

€ 2,625

gross/month.

29%

of graduates

work in the social work activities sector

.
*You can find precise information on implementation, evaluation and use as well as further data for this degree programme in the graduate tracking "BA Education".