Islamic Theology (Bachelor)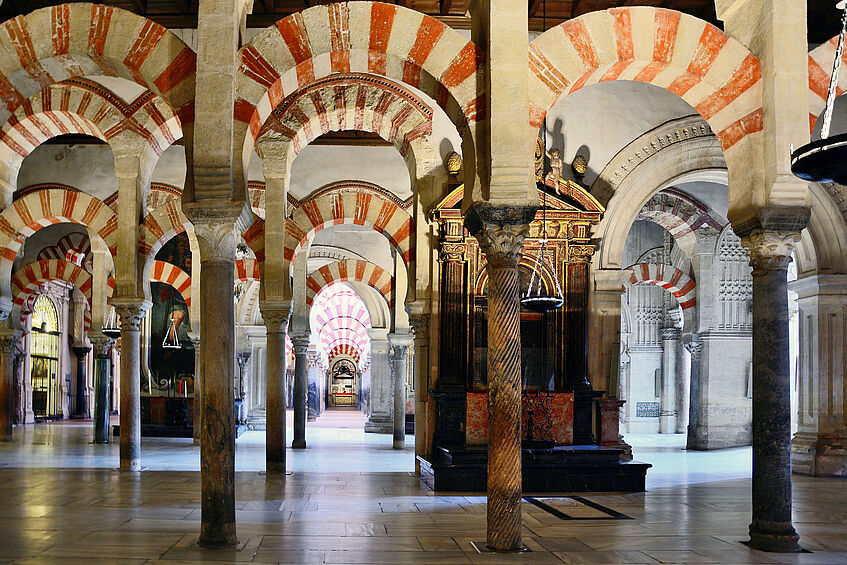 As a confessional and interdisciplinary subject area, the bachelor's programme in Islamic Theology with specialisations in a) Islamic religious education, b) Islamic theology and c) Alevi theological studies intends to contribute to the development of a tradition in Islamic theology and studies at the European and university level. Islamic-theological knowledge is not only passed on to students, but is reflectively interpreted, processed and further developed. It also cooperates closely with other academic disciplines.
The main aim of the bachelor's programme is to provide an academic education for theologians, chaplains and religious education teachers working with Islamic communities in Austria.
Bachelor of Arts
Degree Programme Code: 033 196
6 semesters / 180 ECTS credits
Language: German
NO entrance examination
Attention
Instruction Language German
Study programme
In addition to knowledge of theology, philosophy and religious studies, students of the specialisation in Islamic religious education also acquire general educational competences.
Graduates of the research area Islamic theology familiarise themselves with the corresponding methods in the classical disciplines, such as Quran exegesis (tafsīr), Hadith studies (ʿulūm al-ḥadīṯ), Islamic jurisprudence (fiqh), discursive theology (kalām), Islamic mysticism (taṣawwuf), Islamic ethics (aḫlāq) and philosophy (falsafa), history of Islam (tārīḫ al-islām) and Islamic religious education. In addition, they gain thorough knowledge of the basic principles of faith, in particular of the Quran, the prophetic biography (sīra) and the tradition of the Prophet Muhammad.
Graduates of the specialisation in Alevi theological studies familiarise themselves with the corresponding methods in the core disciplines of Alevi theology. These include Alevi studies of sources and theopoetics (e.g. Deyiș and Nefes), Alevi historical theology, Alevi practical theology, the systematics of the Alevi religious doctrine from a contemporary and historical perspective (the conception of God according to Hak-Muhammed-Ali, the ethical basis of Edep-Erkân, etc.) and Alevi religious education.
Five concepts
which you will deal with during your studies:
Diversity in Islam

Gender Studies and Islam

Koran exegesis

Hadith studies (ʿulūm al-ḥadīṯ)
Islamic mysticism (taṣawwuf)
... and many more.
Overview of the programme structure & topics
Here you find the current offer of courses for this programme to gain better insight into the topics and structure. For more information please click on the respective level.
Based on the competences acquired during the bachelor's programme, graduates can make an important contribution to mediating between religion and society. They have a wide range of occupational opportunities, such as in the area of community and social work, chaplaincy, as well as in different cultural and educational institutions.
Graduates' Perspective on the Degree Programme
Graduates ...
find

employment within 1 month after graduation

on average.

earn

an average of

€ 2,609

(women) and

€ 2,872

(men) gross per month

within three years after graduation.

work full time

at a percentage of

43%

(women) and

53

%

(men)

within three years after graduation

.
*You can find further information on career entry and career paths in the tracking of graduates "Education".