Romance Studies (Bachelor)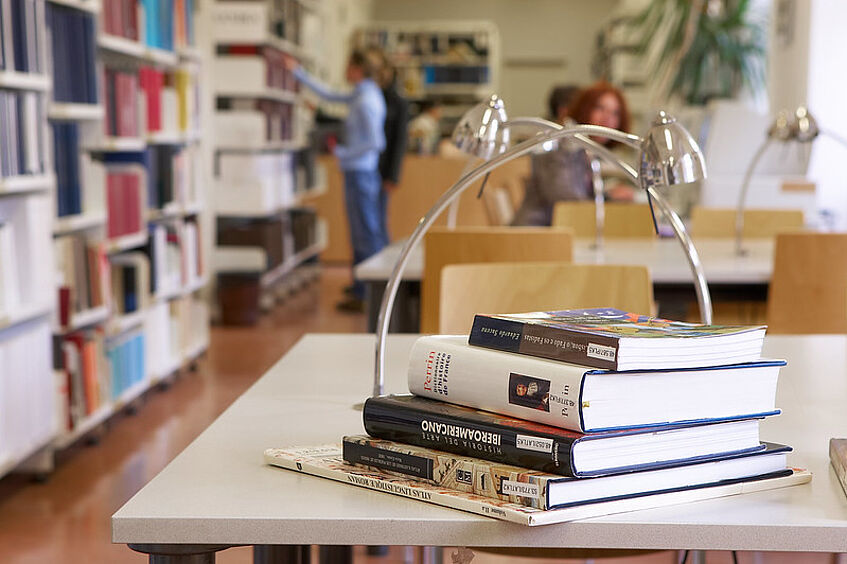 The degree programme Romance Studies deals with the linguistically and culturally dazzling world of European and non-European Romance languages. For the bachelor's programme, you choose one of five Romance languages in which you acquire a high level of proficiency. Furthermore, you will gain basic knowledge in a second Romance language of your choice. What is most important, however, is that the bachelor's programme equips you with subject-specific competencies in the areas of linguistics and literary studies as well as media and regional studies of the chosen cultural area.
In addition, students have to pass the additional exam in Latin before the end of the degree programme.
Offered Languages
Languages: French, Italian, Portuguese, Romanian, Spanish
Information on the language options can be found in the curriculum.
To reach a high level of language skills in their first Romance language, students must have language proficiency in the selected language when starting their studies: level B1 (according to the Common European Framework of Reference for Languages) for French, Italian and Spanish, or level A1 for Portuguese and Romanian.
Attention
Instruction Language German
Study Programme
The bachelor's programme in Romance Studies starts with an Introductory and Orientation Period (STEOP), in which you will gain basic knowledge in language, literature, media and regional studies. This serves as a basis for the entire degree programme. Furthermore, you will complete a language training in French, Italian, Spanish, Portuguese or Romanian and acquire basic skills in a second Romance language. You will complete your studies by writing two bachelor's theses.
Five Concepts
which you will deal with during your studies:
Linguistics
Literary studies
Media studies
Regional studies
Cultural studies
... and many more.
Overview of the programme structure & topics
Here you find the current offer of courses for this programme to gain better insight into the topics and structure. For more information please click on the respective level.
The bachelor's programme in Romance Studies prepares students for a career as mediators between languages and cultures in a wide range of application fields, such as:
university research
libraries and archives
education
intercultural communication
press, media and publishing
cultural management
tourism
Graduates' Perspective on the Degree Programme
Graduates ...
say that this degree programme receives the

grade: 2.3

(good)
rate the

level of difficulty

as:

3,1

(appropriate)
→ These results are basd on feedback from 89 graduates.
*You can find further assessments of the degree programme from its graduates' perspective in the graduate survey of the bachelor's programme in Romance Studies graduation survey (in German).
Graduates ...
find

employment within 1 month after graduation

on average.
*You can find further information on career entry and career paths in the tracking of graduates "BA Romance Studies".