Looking for a degree programme?
You are interested in the University of Vienna and are still looking for the right degree programme? The following pages help you to get to know the large variety of offered degree programmes and to make the choice easier for you.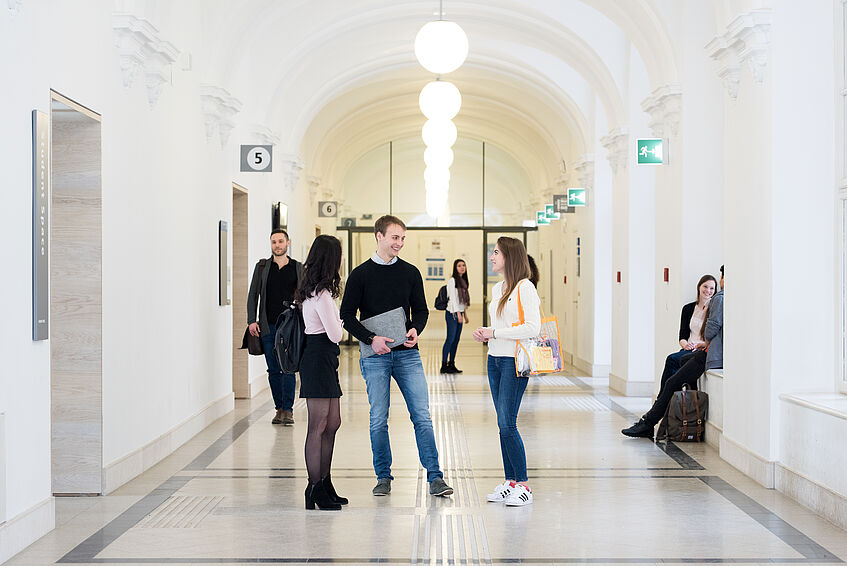 Choice of degree - School meets Uni
Get to know the University of Vienna!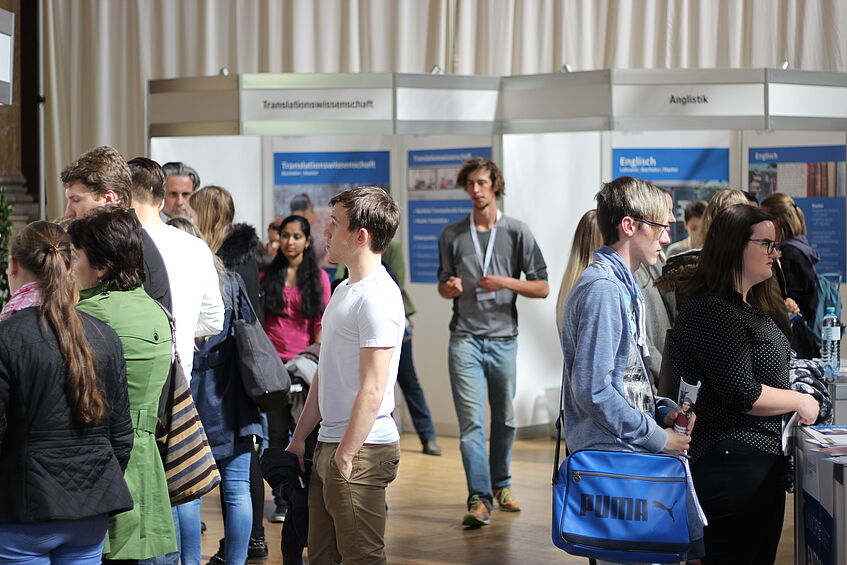 Get to know the University of Vienna!
The University of Vienna organises study fairs dierctly at the university and is represented at external career fairs. You want to get to know the university and talk to representatives personally?
We imagine prospective and first-year students as tourists, who have just arrived in a foreign country. Travel reports of family members and friends who have already visited this country years ago often turn out to be unreliable. Circumstances may change rapidly. This is precisely where the project "Schule trifft Uni" comes into play: We offer helpful first-hand assistence to those interested in studying. Therefore we act like a travel guide.
The measures taken by us include, for example, the personal transfer of information in presentations. With our website we reach pupils, teacher, adults as well as those generally interested in studying. Information and personal experience are communicated in stories and reports created for the target groups by the target groups. They provide individual insights into the destination "University of Vienna" and the offered degree programmes. Our aim is to present the project "Schule trifft Uni" in a modern and colourful way and to make the start of studies as well as everyday university life more accessible to prospective students.