International Legal Studies (Bachelor)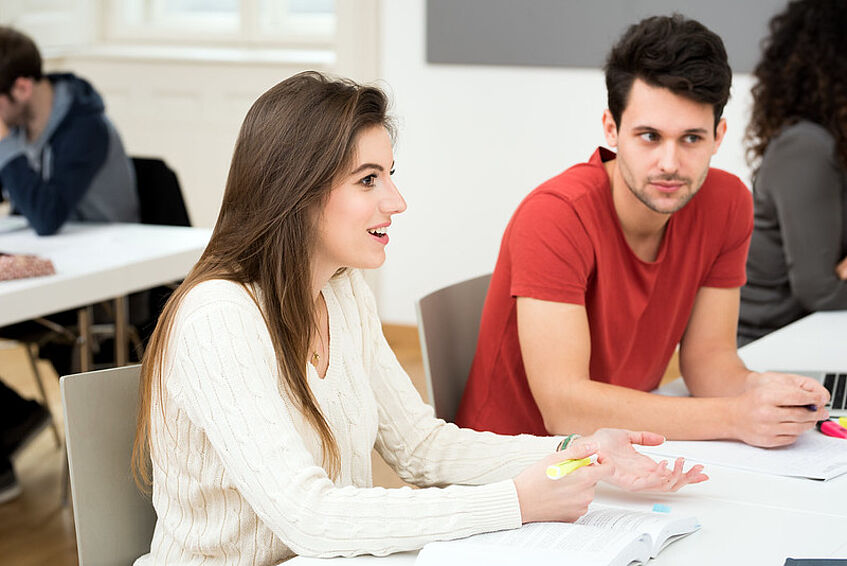 In future, Europeanisation and globalisation will play an even more important role in legal practice. The bachelor's and master's programmes in International Legal Studies prepare students for a career in traditional legal professions. The focus is on international law and international as well as cross-border issues. As courses are held in German and English, the bilingual degree programmes prepare students for a career in international legal practice.
The bachelor's programme in International Legal Studies, in combination with a relevant master's programme, aims to prepare students for a career in traditional legal professions and other legally oriented occupational areas. In addition to a comprehensive education in the field law, this bachelor's programme particularly aims to enable students to address legal challenges in a globalised world. Therefore, the programme focuses on issues of cross-border relevance and includes a large number of courses held in a foreign language.
The Faculty of Law investigates international issues in research and teaching and offers a wide range of courses held in a foreign language, taught by professors with considerable professional experience at the international level.
The approval process for the curriculum for this programme is still ongoing. Entering into force is the condition for this curriculum to be actually offered.
Bachelor of Laws
Degree Programme Code: 033 597
6 semesters / 180 ECTS credits
Language: German (C1) and English (B2)
What can I expect from the degree programme?
What can I do after graduation?
Study Programme
The degree programme comprises the modules Introduction to Law and its International Aspects, Introduction to International Law, European and Global Legal History, Roman Law and the Civilian Tradition, European Law, International Law, Digital Law, Criminal Law and Law of Criminal Procedure, Civil Law, Civil Law and Private International Law, Business Law, Constitutional Law, Public Law and a bachelor's module. Students also have to complete elective subjects corresponding to 21 ECTS credits.
98 of the 180 ECTS credits that students have to obtain have an international character.
Students are advised to study a semester abroad. You can find further information about the mobility programmes offered at the University of Vienna on the website of the International Office.
Five Concepts
which you will deal with during your studies:
Global Legal History
European Competition Law
Digital Law
Law of Nations
European Community Law
.... and many more.
"An education for the future"
"Our students of today will practise their profession between 2025 and 2065. We want to give them an education for the future already today. Europeanisation and globalisation have expanded into legal practice long ago and will play an even more significant role in future. This programme offers excellent opportunities for future legal experts. We aim to prepare students for this future in a targeted way. Digitalisation will also play an important role in the future. Therefore, the programme also includes, for example, the new compulsory subject Digital Law, which is held in English."
Univ.-Prof. Dr. Brigitta Zöchling-Jud, Dean of the Faculty of Law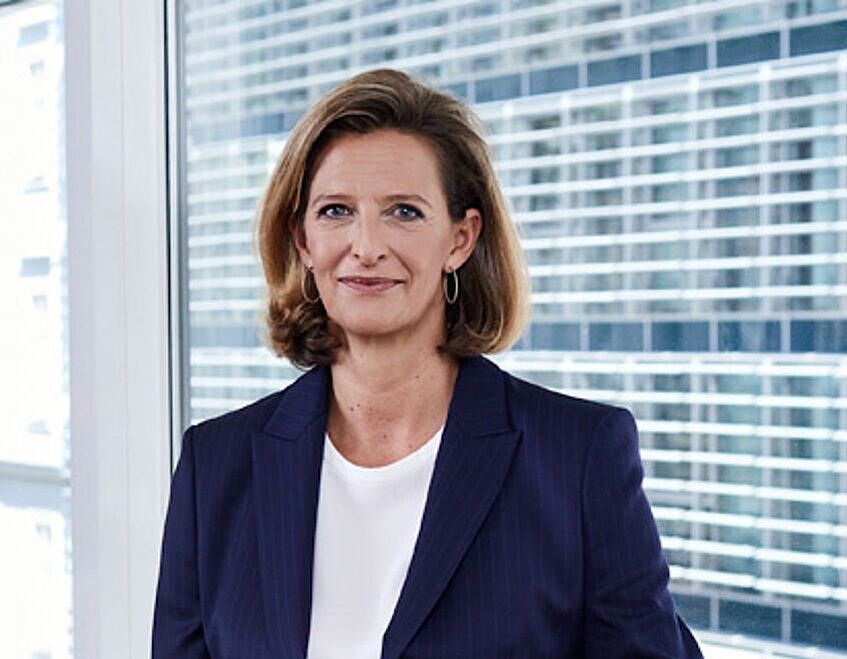 Overview of the programme structure & topics
Here you find the current offer of courses for this programme to gain better insight into the topics and structure. For more information please click on the respective level.
This degree programme is targeted at people interested in an international career, such as with international organisations and international law firms or as corporate lawyers with an international focus or with an interest in cross-border and international issues. Graduates have an academic practical pre-education in the field of law. In combination with a master's programme in the field of law and, if applicable, further education and training, they are qualified to work in a legal profession. They have profound knowledge of the subject areas covered by the degree programme. They have legal expertise based on case studies and norms and are able to reflect on the intellectual and societal foundations of law, enabling them to respond to legal challenges in a rapidly changing world. In addition, they are particularly qualified to solve cross-border legal issues and to succeed in an international professional environment.
Master's Programmes
International Law (Master) - expected to start in the academic year 2022/23