Studying remotely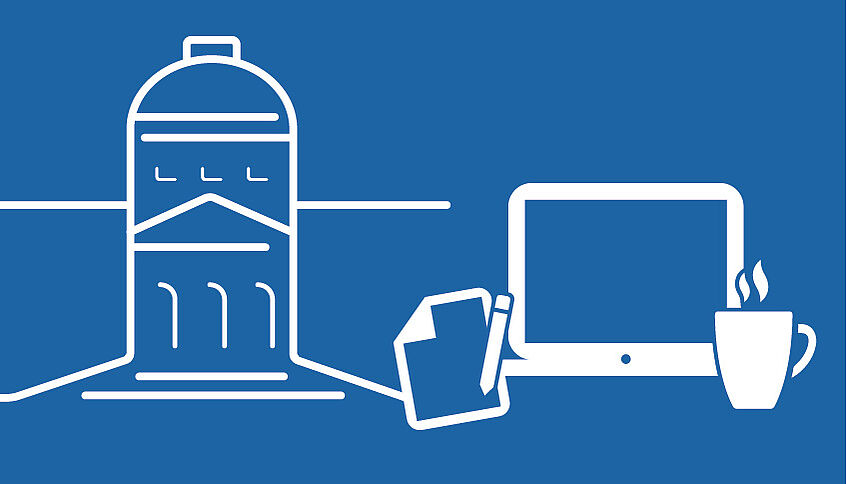 Studying remotely
This website provides up-to-date information, tips and tricks as well as the most important FAQs on studying remotely for students.
Starting your studies and studying under corona conditions
You probably had a different idea of your studies at the University of Vienna: Full lecture halls, meeting a lot of fellow students, finding your way around campus together and socialising with new friends. Studying under corona conditions, however, means that everything is a bit different. The Center for Teaching and Learning (CTL) has therefore compiled some tips for you on how to get the "university feeling" anyway.
FAQs Organisation of studies
What should I do if I am suspected to have contracted COVID-19?
How do courses/exams currently take place?
Can I currently use the services provided by the Language Centre, Uniport or USI?
How and where can I find reliable information about COVID-19?
What information and guidance are available about studying for persons with impairments, persons facing travel restrictions, persons who have to self-isolate, etc.?
FAQs courses, exams and submissions
Can exam documents be viewed online?
I cannot come to the University to attend a course/sit an exam (risk groups, quarantine, entry restriction). What should I do?
What do I do if problems occur occasionally during a digital written exam?
I have a problem with a course or exam date. What can I do?
FAQs International
As an exchange student, what do I have to consider?
Who to ask about...?
the beginning of my studies?
the organisation of studies?
psychological counselling for students?