Studying on site
This website provides students with up-to-date information, tips and tricks as well as with the most important FAQs on studying on site.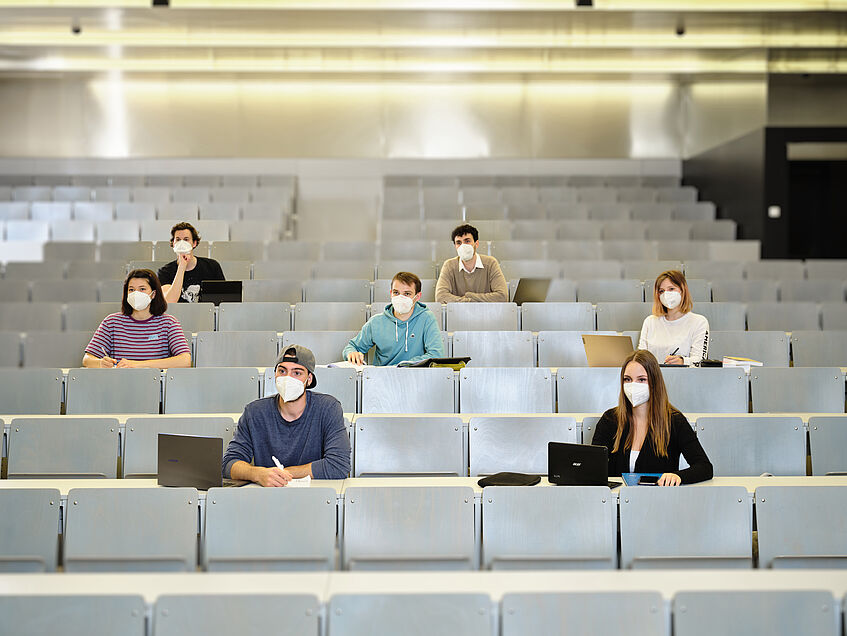 Welcome back!
We are planning to hold courses mainly on site to enable the personal exchange between you, your fellow students and your teachers. Courses in a digital or mixed format are highlighted in u:find.
Due to COVID-19, there might be changes at short notice (e.g. single classes in a digital format). Regularly obtain information on u:find and check your e-mails.
Check list: Before the beginning of the semester
Check the format of the course/exam (

on site, digital

or

hybrid

) on u:find. Plan your semester.
Register for all courses/exams on u:space. Following

registration

, you can access the learning materials on Moodle.
Recommendations for working and studying safely together:
Protect yourself from a severe course of the infection through a vaccination, especially by getting the booster vaccination.
Take care of yourself and your

mental health

. Do not hesitate to get help from the Psychological Counselling Services. This service is anonymous, low-threshold and free of charge.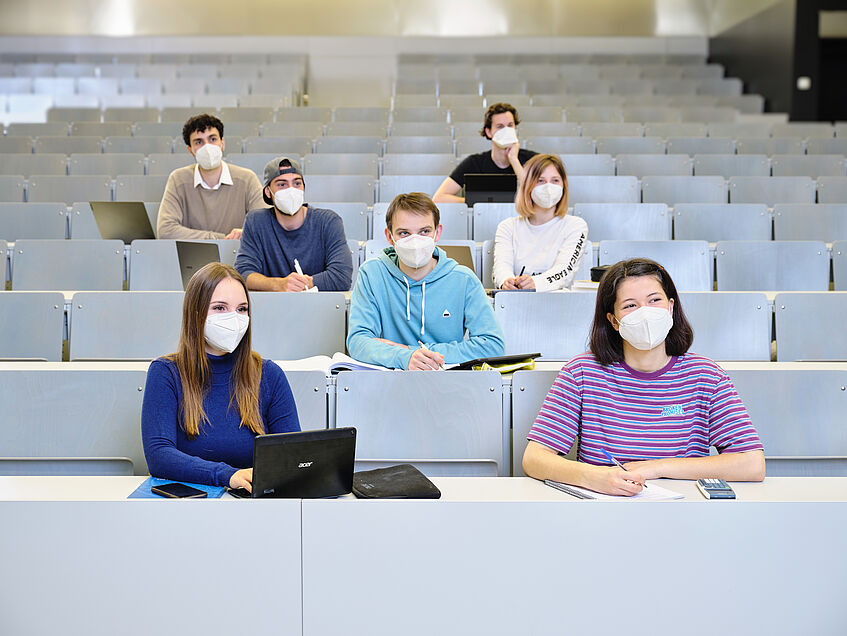 Check list before participating in a course/exam
Check your Webmail account as well as Moodle to see if there are any

short-term changes

regarding the relevant course/exam.
Do not forget to bring

your

FFP2 face mask

;
a

headset

,

laptop

with microphone,

chargers

and/or

replacement batteries

, if you are at the University and participate in online courses;

disinfectant
In case of a COVID-19 infection
Do not come to the University if you have a suspected or confirmed infection and if you experience symptoms.
Call the hotline 1450 and follow the instructions.
Contact the University via the Servicedesk and provide the information.
Vienna University Library and study places
Vienna University Library (UB)
If you want to use the on-site services of the Vienna University Library, please get informed about the applicable security rules in advance.
Places for Studying on site
You can study at the following locations.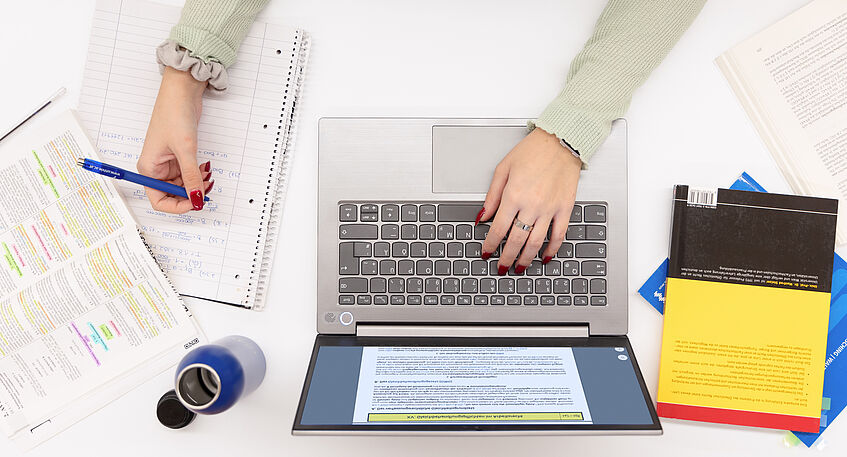 FAQs about access to the University (mandatory use of FFP2 face masks)
When are the university buildings and the Vienna University Library open)
As a student, do I have to wear an FFP2 face mask in the university buildings from 1 June 2022 onwards?
I cannot wear an FFP2 face mask and/or a face mask for health reasons. What should I do?
FAQs about COVID-19 infections, tests and vaccinations
What do I have to do if I tested positive for COVID-19 after a course/exam?
I am not a student of the University of Vienna and attended a course at the University. Who do I have to contact to notify the University of my confirmed COVID-19 infection and for the purpose of contact tracing?
What information and guidance are available about studying for persons with impairments, persons facing travel restrictions, persons who have to self-isolate, etc.?
I am not (fully) vaccinated: Can I attend courses and exams on site?
How and where can I find reliable information about COVID-19?