Support and technical equipment
On this page, you can find an overview of support and services of the University of Vienna. Some technical aids are also available for borrowing. For further information and descriptions, please see the linked websites.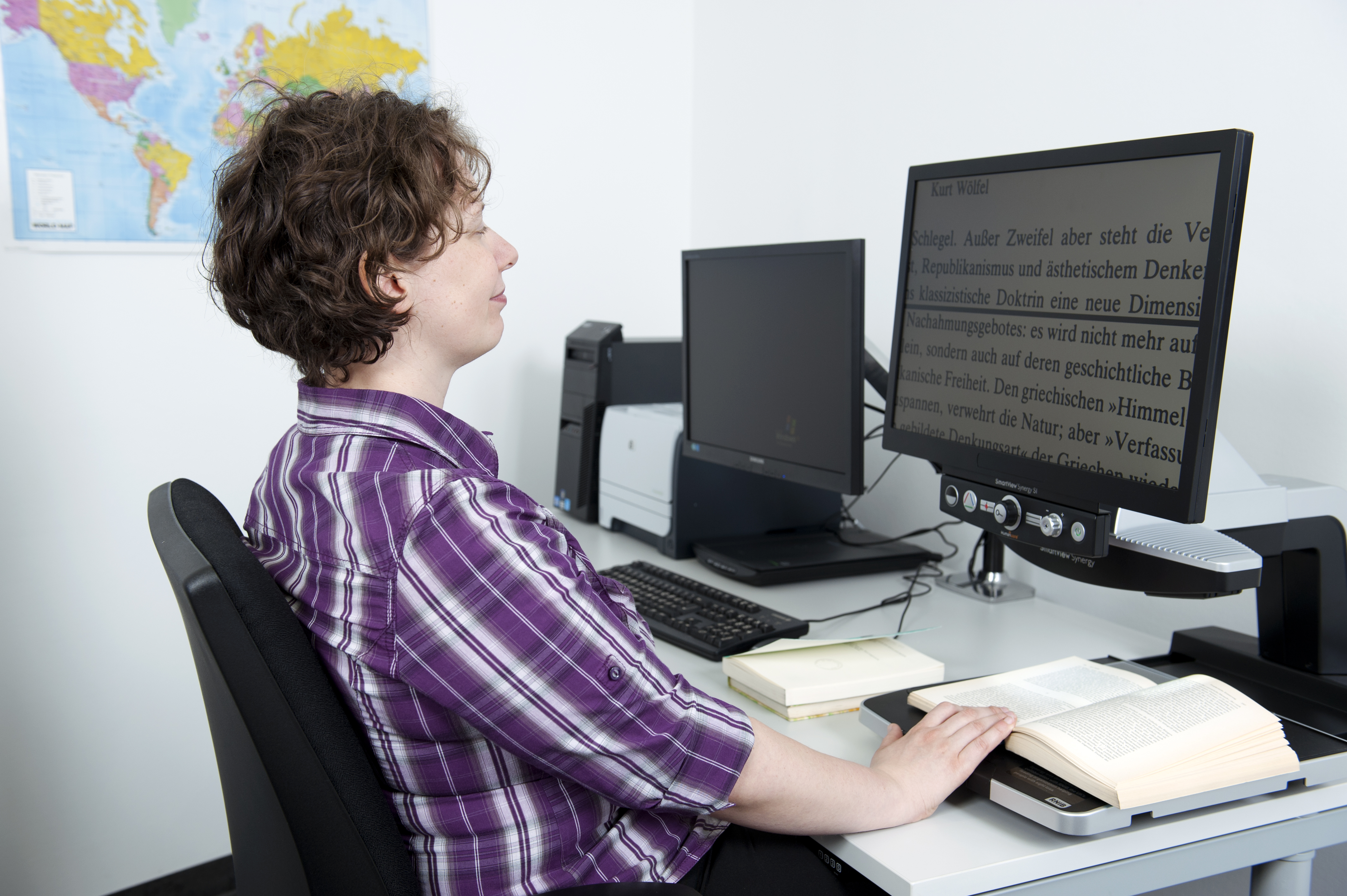 Individual study support
Individual study support
The ISU project (in German) offers individual 1:1 support for students with an impairment, if technical or other measures aimed at ensuring accessibility are not effective. Support is provided by students completing the specialisation in inclusive education (focus on impairments) in the teacher education programme.
Video and audio recordings
In some courses, video recordings (live stream) or audio recordings (in German) are offered via u:stream at the University of Vienna. In courses that do not use u:stream, it can make university life of students with an impairment easier if they are allowed to make an audio recording themselves (subject to the consent of the lecturer). You can borrow recording devices from the Accessible Studying Team (for a deposit).
Computer workstations
Workstations (in German) tailored to the needs of persons with certain impairments are available at two locations of the Vienna University Library. In addition to specific hardware, they are also equipped with software required by persons with specific impairments.
Mobility training
Mobility training
The Mobility training (in German) is an offer for blind persons or persons with a severe visual impairment. Supported by mobility trainers, it allows them to practice how to safely follow different paths using aids such as a cane. This service is offered by different institutions. The University of Vienna can provide financial support for the mobility training.