Incoming students with disabilities

Incoming students with disabilities
Incoming students (e.g. on an ERASMUS+ programme) with disabilities can find information in the FAQ listed below and get counselling provided by the "Accessible Studying team (Team Barrierefrei)".
Accessible Studying team
The disability advisory service of the University of Vienna is called Team Barrierefrei (Accessible Studying team). The Accessible Studying team offers information and support concerning barrier-free and accessible studying. They provide assistance with all kinds of questions concerning studying with disabilities, impairments and/or chronic illnesses.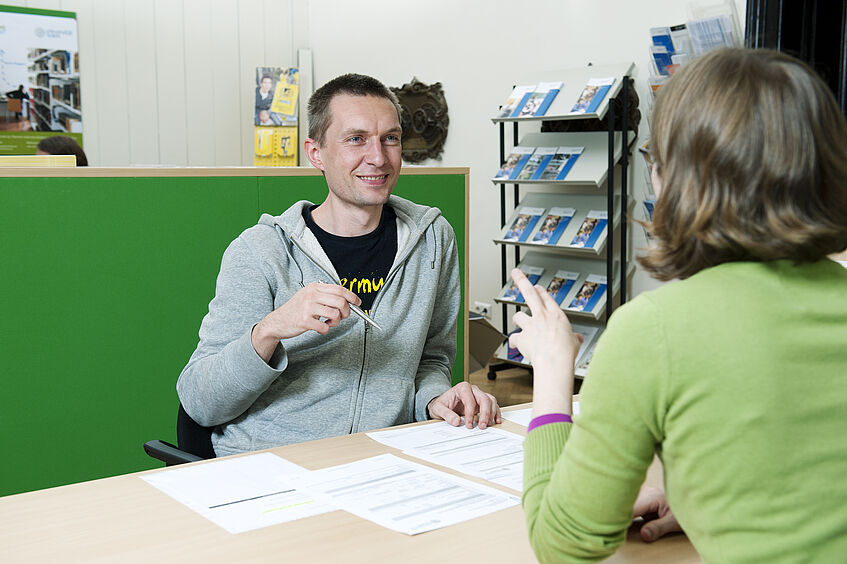 Contact us in advance
If you are interested in studying at the University of Vienna and need information about accessible studying, please contact the Accessible Studying team in advance. They can offer you support in:
exam adaptations or alternative modes of assessment
evidence of disability
information and counselling
support and technical equipment
legal framework
FAQ for incoming students with disabilities
Is there a disability advisory service?
Where do I find housing in Vienna? Can I live "on campus"?
What financial support is available?
What evidence of disability/medical certificate do I need?
Gibt es Unterstützung für schwerhörige oder gehörlose Studierende?
Is personal assistance available?
Is there accessible transportation around the University?
What is the Austrian National Union of Students?