Development Studies (Master)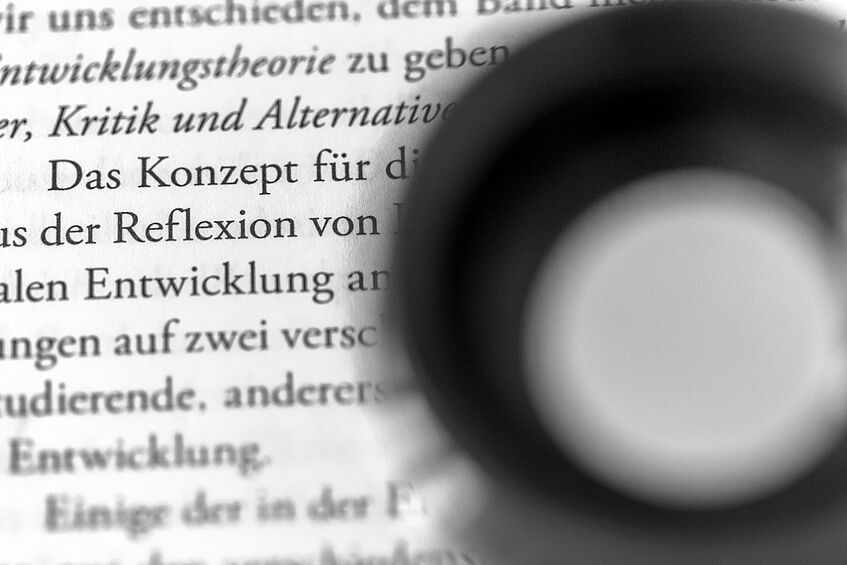 Graduates of the master's programme in Development Studies have special knowledge of global transformations, structures of inequalities and their historical and current development. They are able to analyse and present complex correlations and deal with development in a systematic, independent and critical manner. They have gained theoretical, methodological and communicative competences required for a career in academia and practice.
Master of Arts
Degree Programme Code: 066 589
4 semesters / 120 ECTS credits
Language: German
NO entrance examination
Attention
Instruction Language German
Study Programme
The master's programme has the following structure: compulsory modules on the fundamentals of development studies and the methods in development studies, as well as a group of elective modules, aimed at a specialisation in transdisciplinary development studies. Students have to select 3 out of 9 specialisation modules, covering the following subject areas: aspects of development studies from a political science perspective; aspects of development studies from a sociological perspective; aspects of development studies from a cultural studies perspective; historical aspects; geographical and regional aspects; fields of practice and applied development cooperation; and transdisciplinary specialisation (students have the opportunity to replace one of the modules mentioned above with a specialisation module that they define, comprising courses from other degree programmes at the University of Vienna, other Austrian universities or courses completed during a semester abroad. The directorate of studies has to approve in advance.). Furthermore, students have to complete a compulsory module on transdisciplinary research and a compulsory master's module.
Five Concepts
which you will deal with during your studies (examples):
Development studies
Transdisciplinary
Global transformation
North-South relations
Development policy architecture
... and many more.
Overview of the programme structure & topics
Here you find the current offer of courses for this programme to gain better insight into the topics and structure. For more information please click on the respective level.
Graduates can pursue a career in the following occupational fields:
teaching and research in academia as well as at non-university research institutions and in adult education
work for organisations in the governmental, private and civic sector that focus on development cooperation and development policy
positions with a focus on development at international organisations
public relations and media work with a focus on development or North-South relations
professions that require intercultural competence and comprehensive specialist knowledge of different world religions, e.g. in foreign trade and at international corporations.
Graduates' Perspective on the Degree Programme
Graduate Survey
The University asks graduates to provide their opinion about the degree programme immediately after graduating. The survey results show how graduates evaluate the degree programme they completed from a subject-specific and organisational perspective.
The graduate survey is an important feedback tool for continuously improving the quality of studies.
Graduates ...
say that this degree programme receives the

grade: 2.1

(good)
rate the

level of difficulty

as:

3.4

(appropriate)
→ These results are based on feedback from 87 graduates.
*Detailed information about the implementation, analysis and use of the survey as well as further data can be found in the master's programme in Development Studies graduation survey (in German).
Career Tracking of Graduates
The tracking of graduates provides information about the career paths of the University of Vienna graduates and aims at providing guidance for career entry after graduation (e.g. questions about the duration of job search until first employment after graduation, salary development and sectors that graduates are active in).
3 years after graduation ...
66%

of graduates residing in Austria are

gainfully employed

.
graduates

earn

approx.

€ 2,498

gross/month.
graduates work e.g. in the activities of membership organisations sector.

*You can find precise information on implementation, evaluation and use as well as further data for this degree programme in the graduate tracking "MA Development Studies".