Freedom to study.
The courses and exams that you have to take (regardless of their form, i.e. on-site, digital or hybrid) are not specified entirely in a strict schedule. They are a combination of your degree programme's curriculum and the range of courses offered in the current semester.
Teachers use various digital learning platforms. Here, the learning platform Moodle is a crucial tool. You can find an overview of the different tools on the service pages of the Vienna University Computer Center (ZID).
Studying and exams – Things worth knowing about studying
In the winter semester of 2020/2021, teaching will take place digitally, on site and as a combination of both (hybrid teaching). This information website for students will be updated continuously.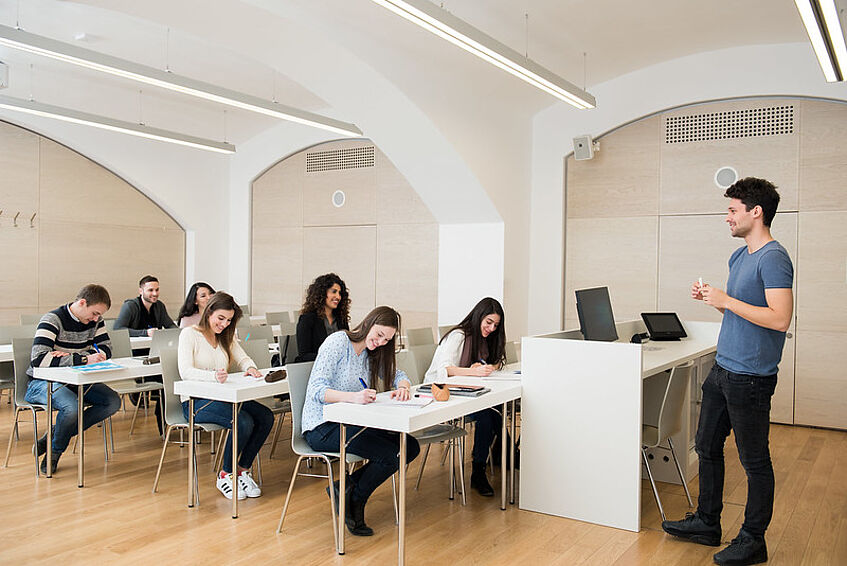 Studying: on site, remotely, in hybrid form
University of Vienna - Overview
Studying and completing achievements (exams) at the University means that you have a lot of freedom on the one hand, but also a lot of responsibility, on the other. The biggest difference to student life at school, universities of applied sciences and some other universities is the organisation of studies, which is characterised by planning your schedule of classes relatively freely.
Assistance in planning your schedule of classes
Information about modes of teaching and assessment
Simplify learning (univie blog)
Getting an insight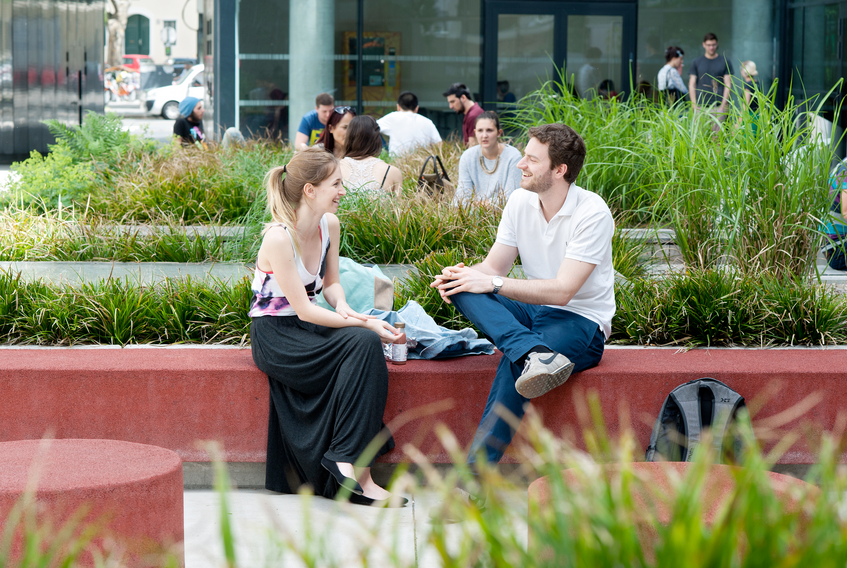 Who to ask about...?
the beginning of my studies?
the organisation of studies?
psychological counselling for students?