Psychological Counseling Centers
WHO ARE WE?
The Psychological Counseling Centers (Psychologische Studienberatung) are service factilities of BMBWF at which psychologists offer free psychological and psychotherapeutical help.
WHO CAN CONTACT US?
Students of universities and universities of applied sciences
Prospective students with questions about the organisation of studies and the choice of degree programme
WHICH TOPICS DO WE DEAL WITH?
You may contact us if
you are feeling insecure which degree programme to choose,
you are having orientational and adjustment problems at the start of your studies,
you are having difficulties when changing, discontinuing or completing your degree programme,
you are in a critical situation related to your studies,
you want to improve your working or learning behaviour,
you are having difficulties concentrating, motivating yourself, or when taking exams,
you are feeling affected by personal problems in your studies or your everyday routine of studies,
you want to improve your communicative or social competences.
DIAGNOSTIC ASSISTANCE IN YOUR PERSONAL CHOICE OF DEGREE PROGRAMME
With the help of individually composed preformance tests and personality questionnaires it is possible to evaluate interests, motives, skills and ressources more closely for the right choice of degree programme. In a preliminary meeting the questions are clearified and in an individual consultation the results will be descussed extensively.
FIVE STEPS TO THE RIGHT DEGREE PROGRAMME
Visit our online course for choosing the right degree programme! (available in German)
Austrian National Union of Students Counselling for Secondary School Graduates
For many prospective students it is challenging to find the right study programme: There are approx. 900 bachelor programmes offered within Austria, so it is not surprising that one may lose track of them. The Austrian National Union of Students (Österreichische HochschülerInnenschaft - ÖH) offers extensive information on topics such as the choice of degree programme, where and when to register for entrance examinations or apply for degree programmes, or how to finance your studies.
Apart from numerous consultation appointments in schools you have the possibility of receiving personal guidance directly in their office during their office hours. You can also reach the consultants via e-mail, phone or chat.
E-Mail: studienberatung@oeh.ac.at
Address:
Taubstummengasse 7-9
1040 Vienna
Austria
Telephone: +43/1/310888024, +43/1/310888025
An important tool for carrying out independent research is the website www.studienplattform.at (available only in German). Here you can find up-to-date information and useful links to all fields of study in Austria.
In order to get a better idea of one or more fields of study, the programme "Try out University" (Studieren Probieren) offers you the opportunity to accompany a student of a university, a university of applied sciences or a teacher training college to a course and to ask him/her for insider information regarding the respective degree programme.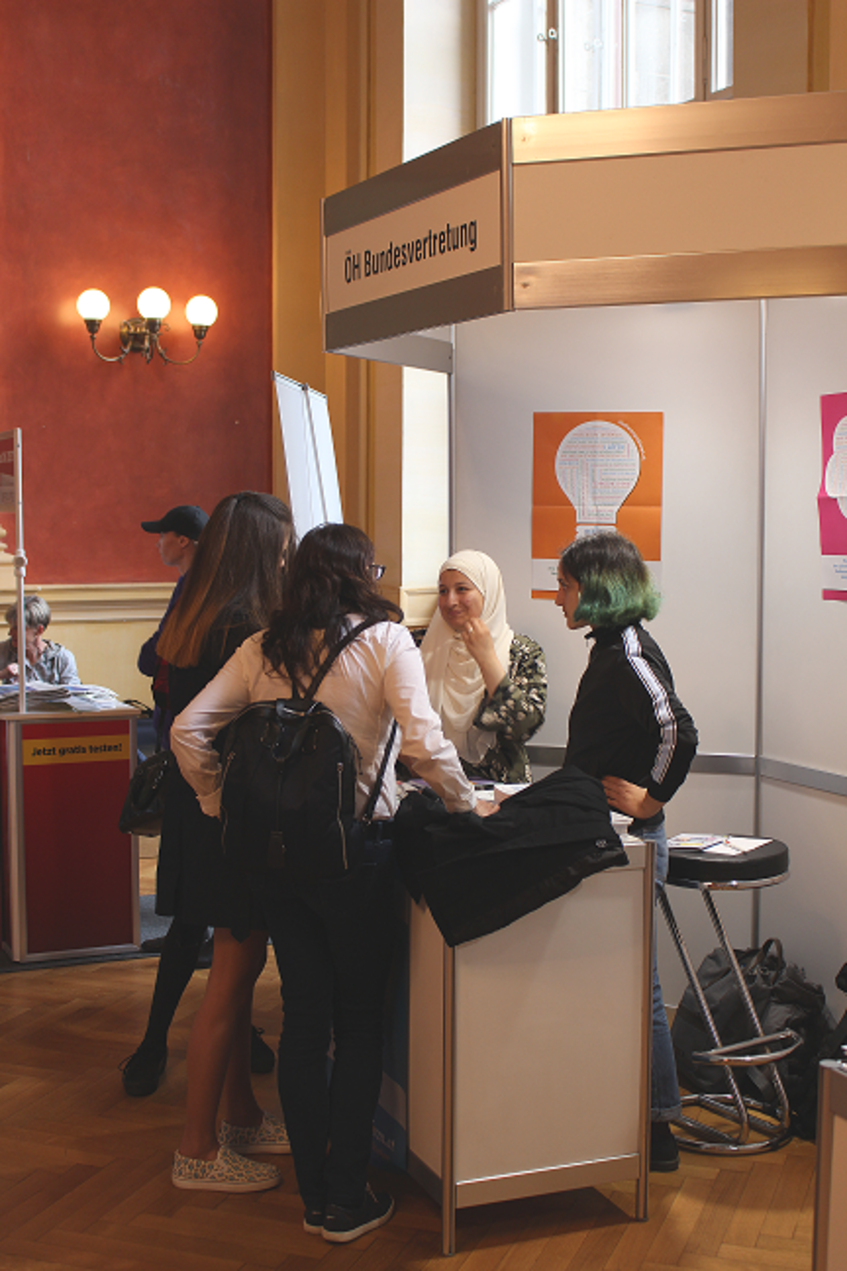 School Psychological Educational Counselling
The School Psychological Educational Councelling (Schulpsychologische Bildungsberatung) offers, among other things, counselling with regard to the question "What shall I do after graduating from school?". On their website, you receive advice on how to make your decision as well as helpful links, general information on the educational system and contact information of councelling facilities in federal states. You can also make use of an individual consultation regarding the career and educational choice. The use of all services is voluntary, confidential, unbureaucratic and free of charge.