Career orientation and educational choice
When choosing your career it is crucial to find the best educational training for yourself. This is a gradual process. Quite often it does not make sense to think of a concrete profession, but rather to consider what you are good at and what you are suited for.
The following questions can provide orientation for this choice:
What do I enjoy?
What am I escpecially good at?
What is easy for me?
Once you have answered these questions in detail and have found out which activities you are particularly interested in, you can research on professions and training possibilities in a next step. During your research, you can have a close look at the degree programmes that will guide you to your professional goal.
Are there school subjects you are particularly interested in? Do you have a concrete idea of your future career? Do you know a person who you believe has found the job of his/her dreams? All these questions help you to narrow down your list of possible degree programmes. In case you have a concrete idea of your career, find out which degree programme makes you achieve your goal. Do not get yourself influenced too much by future job opportunities when making your decision - the labour market can change radically within the next 3 to 5 years. A degree programme takes at least three years. Bear in mind that you will deal with topics of this degree programme for the next 3 to 5 years .
Your

curriculum

(or study plan) is a helpful tool for choosing your degree programme. Each degree programme has its own curriculum which provides you with information on the programme structure, contents and the course of study. On the details page of each degree programme you can find a link to the curriculum.
Get information about possible deadlines, requirements or entrance exam procedures in time. For example, if you would like to study Psychology or Journalism and Communication Studies, you have to participate in an entrance exam procedure. Also, different admission deadlines apply. If you would like to study Sport Science, physical fitness is very important: There is a supplementary examination which you have to complete before you start with your degree programme. Some degree programmes require (previous) knowledge in Latin or Greek.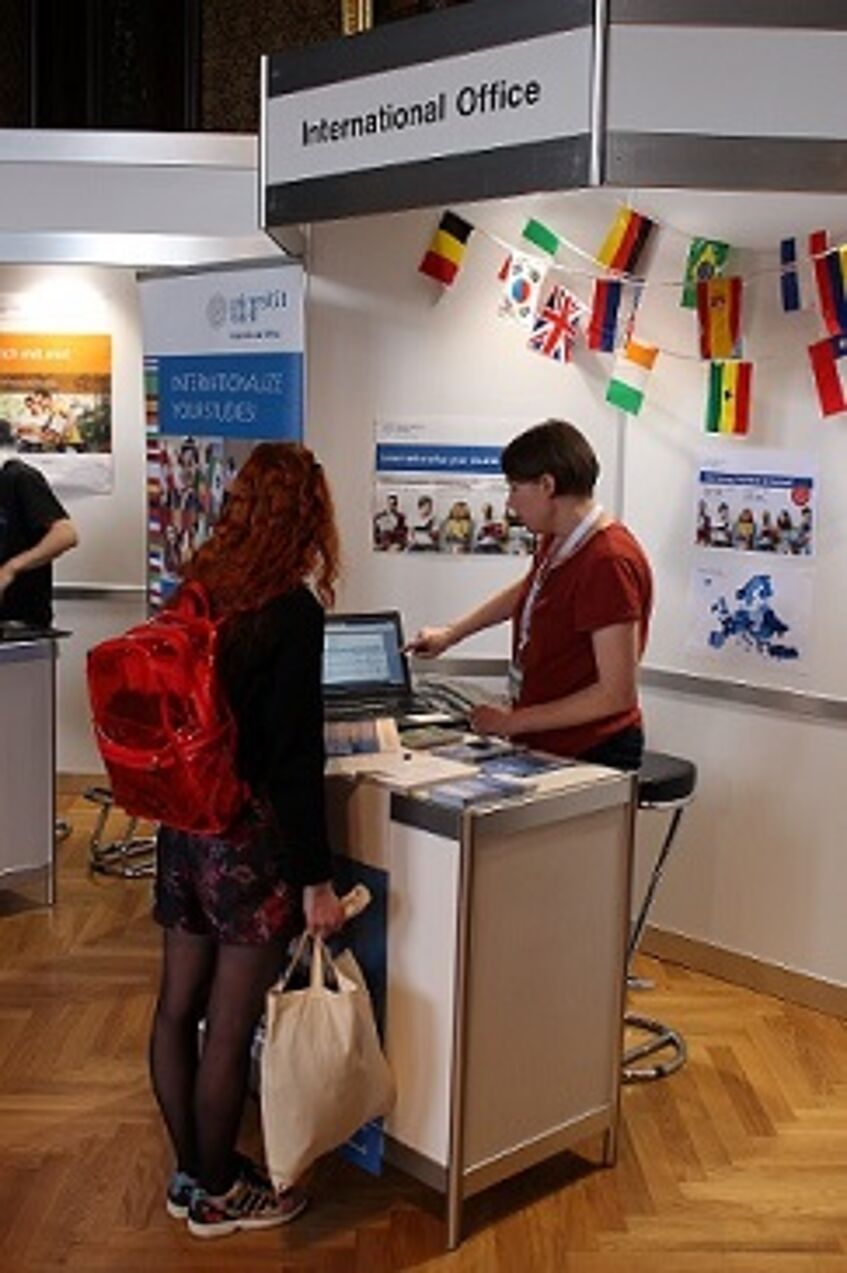 Counselling Facilities

Last but not least ... a range of information and counselling facilities can help you with your decision.

Online-Self-Assessment
The University of Vienna provides prospective students with various Online Self-Assessments which you can complete on a voluntary basis. These study-related self-assessments can offer you an insight into the degree programme of your choice and also help you get an overview of your own abilities. After having completed an Online Self-Assessment, you receive individual feedback as well as specific advice.
BerufsInfoZentren of Public Employment Service Austria
The BerufsInfoZentren (BIZ) of Public Employment Service Austria (AMS) help with choosing a career and course of study.
Career interest test - AK OÖ
Career interest test - AK OÖ
The Chamber of Labour (Arbeiterkammer - AK) career interest test enables you to find out more about your personal interests and preferences. You receive an individual interest profile and specific suggestions for your career choice.
Interest profile - WKO
Interest profile - WKO
On BIC.at (WKO, powered by ibw) you can create an interest profile which offers you the possibility of discovering your interests and inclinations. You will become familiar with related occupational groups and professions.