Student Space: room for students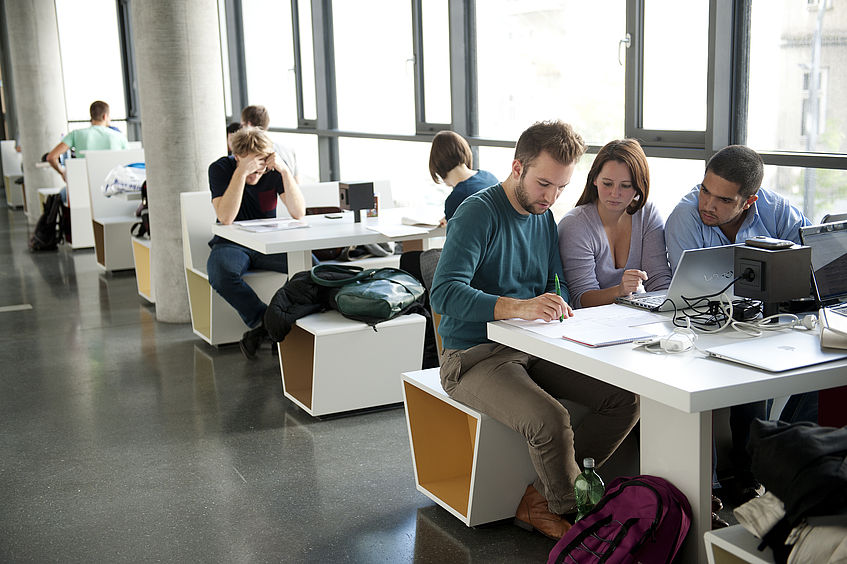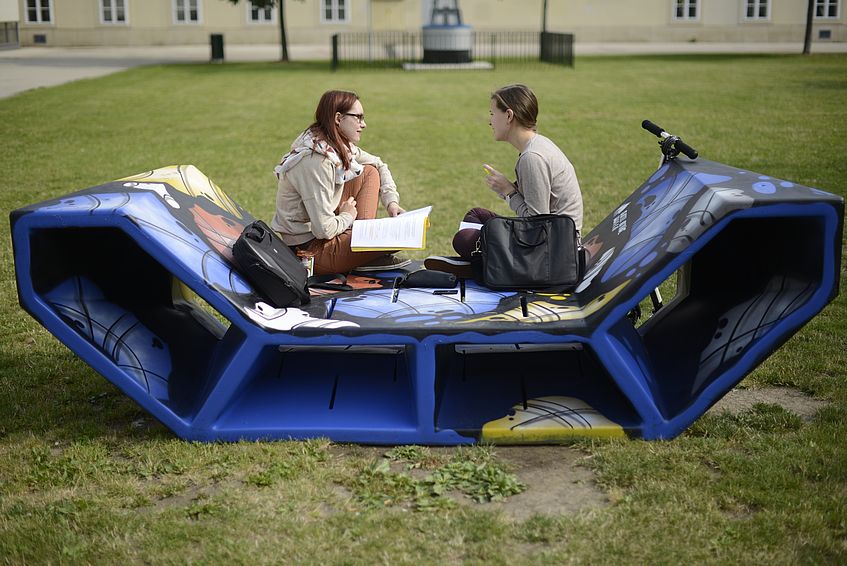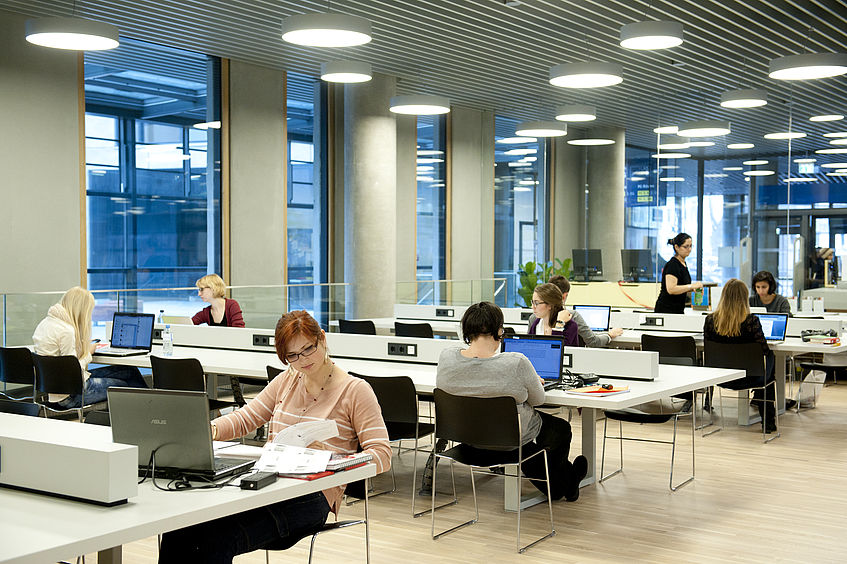 Limited access
Since 3 November onwards, university buildings can be accessed to a limited extent from Monday to Friday, 6:00-20:00 and on Saturday, 7:00-19:00.
Access is only possible via the main entrances. Only employees have access as well as students registered for an on-site course or persons who have been prompted to come to the University in person (e.g. by the lending service of the Vienna University Library).
During the opening hours, persons can spend a break between two courses at the Student Spaces.
Always keep a distance of at least two metres from other persons.
Wearing a FFP2 mask is mandatory.
As a general rule, university operations have been changed to a digital format in November 2020, as far as possible.
Information about the rules studying on site is available here
The key objectives of Student Spaces are to shape the University as a living space together with and for students, improve the places of studying and research and create more space for communication.
This website provides information about the Student Space projects. Here, you can see where Student Spaces have been established particularly for students. Additionally, you will gain some insight into the most recent (building) history and development of the University.
The established Student Spaces are available for students as places for studying and recreation. The additional spaces are intended to make the time spent at the University of Vienna more comfortable and to support students in their everyday university lives.
An overview of the Student Spaces
Main Building, Universitätsring 1, 1010 Vienna
The Votivkirche church as a Student Space
Campus of the University of Vienna, Spitalgasse 2-4, 1090 Vienna
UZA I, Althanstrasse 14, 1090 Vienna
Währinger Strasse 29, 1090 Vienna
Währinger Strasse 38-42, 1090 Vienna
General spaces