Eating and drinking in the Main Building
Audimax-Buffet
Since 2012, the Audimax buffet has catered to the culinary needs of students and staff in one of the most frequented areas of the University of Vienna. In addition to a wide variety of drinks and snacks, hot meals are also on the menu. Moreover, the seating area offers room for conversations.
Opening hours
Monday to Friday: 7:00 to 20:00
Saturday: 7:00 to 16:30
For further information, please visit: barkes.at (in German)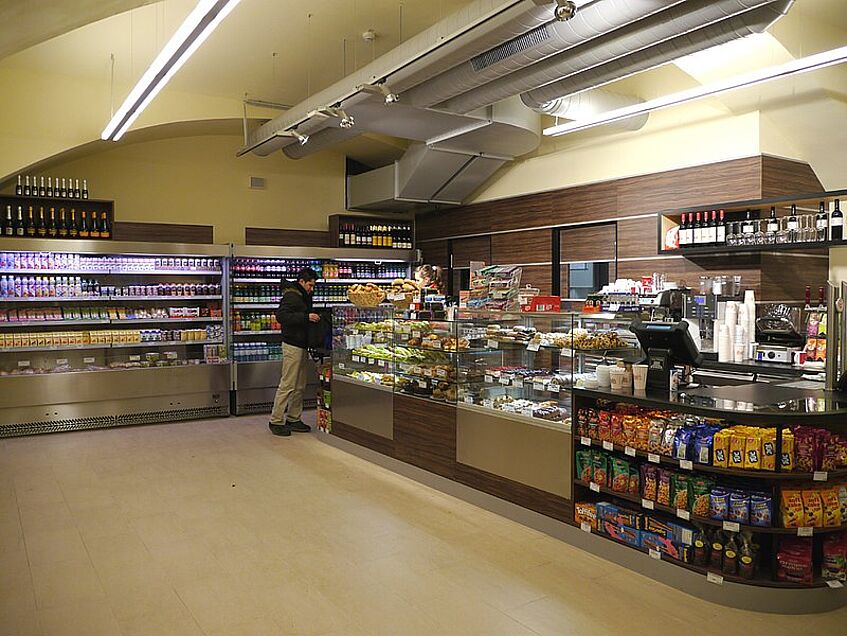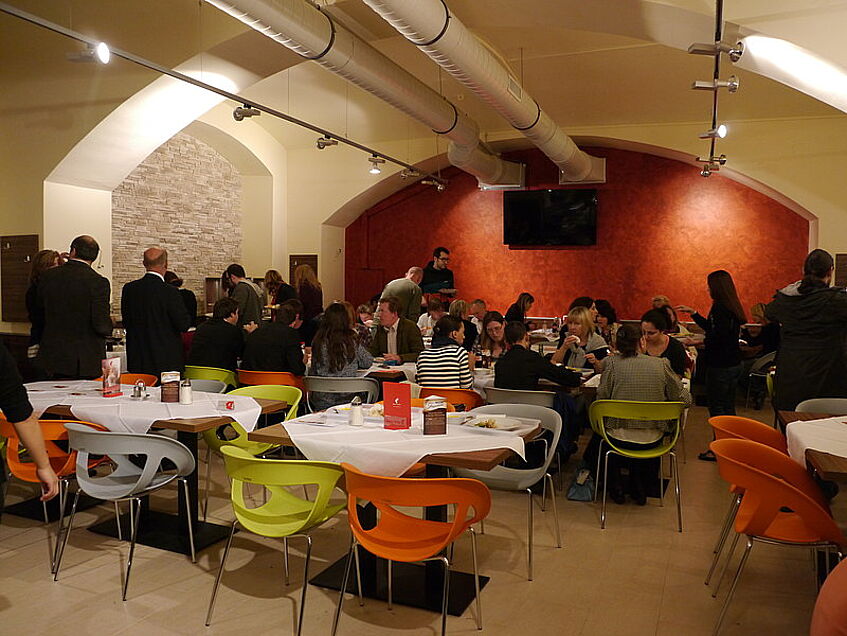 Café in the Arcaded Courtyard
The café in the Arcaded Courtyard, with its pleasant coffee house atmosphere, offers room for relaxing, networking or working. The menu includes affordable snacks and drinks, such as an espresso for EUR 1. Seating is available in the Arcaded Courtyard itself or in the roofed arcades.
Opening hours
Monday to Friday: 08:00 to 18:00
Contact: s.pollischansky@stiegl-ambulanz.com / +43 1402 1150 22info@centimeter.at
In addition, snack and drink vending machines by the company cafe+co are available in the Main Building.