Studying and communication zone at Währinger Strasse 29
With the new building at Währinger Strasse 29, the Department of Communication and the Faculty of Computer Science has been housed under one roof since 2012. The building with its approximately 11,000 m² houses a library on the ground floor and the two basements, shared by the Informatics, Journalism, Communications and Chemistry libraries.
Particular attention was paid to a sufficient number of studying and communication space for students, as well as to accessibility. Both aspects characterise the entire building.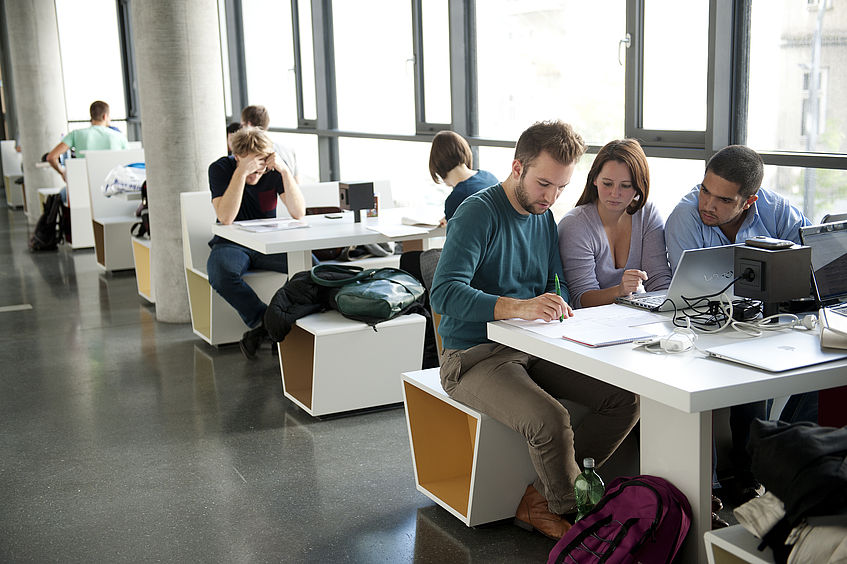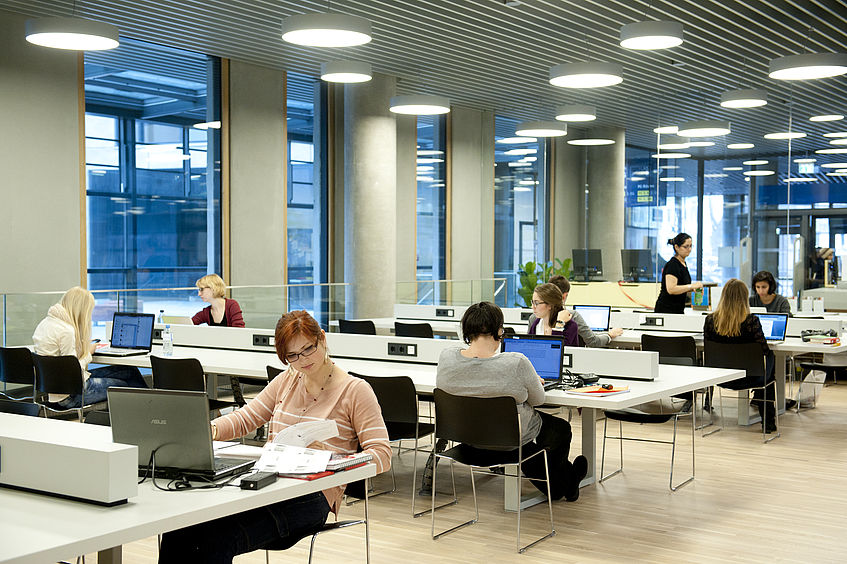 Facts and figures about the building
225 office workplaces
1.100 study places
3 lecture halls (1 x 200, 2 x 50 persons)
11 seminar rooms (20-49 persons)
6 PC training rooms (20-30 persons)
7 IT research laboratories
1 teaching desk (35 persons)
Consulting and media lounge
Project rooms for third-party funded projects
Group and training room for the library
Cutting stations and camera training
This was the Währinger Strasse 29 construction project (in German)