Enzi on Campus - art for relaxing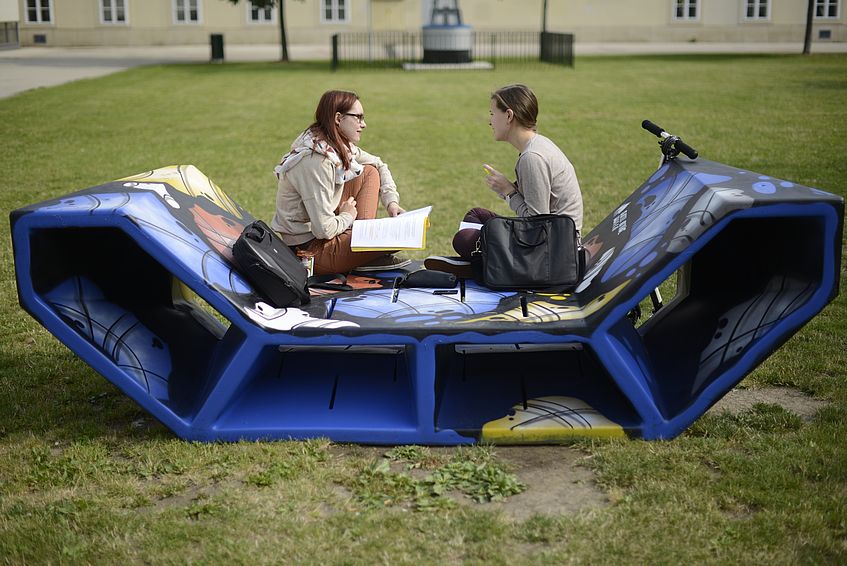 Since 2011 there have been so-called Enzi (seating / lounging areas) in the courts of the Campus of the University of Vienna, inviting students and visitors to linger and relax on Campus.
The installation of the Enzi is based on a cooperation with the Raiffeisen Landesbank NÖ-Wien and the Museumsquartier.
At the beginning of the summer in 2016, the Enzi, which had become very worn over the years, were redesigned. As part of an art project by the agency Rotkäppchen & Goliath, they were sprayed with individual motifs by the artists Karus, Skirl, Case and Perkup.
The base coat is university blue, with yellow, orange, white, grey and black as additional colours. Therefore, the colours of the University of Vienna are also reflected in the newly designed Enzi.
Making of ... the new Enzi look @univienna