Studying and communication zones at UBB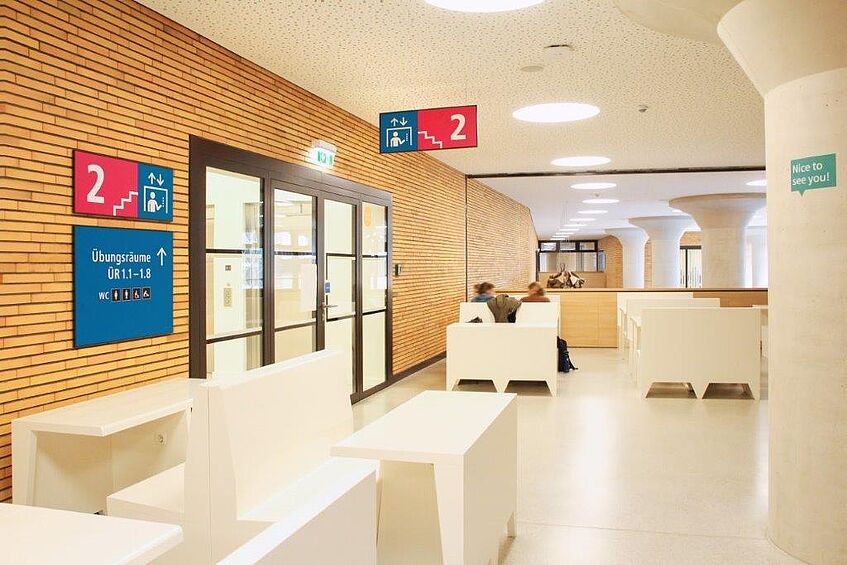 The University of Vienna Biology Building belongs to the avant-garde of modern university buildings and provides the spatial conditions for research and teaching at the highest international level.
When planning the UBB, special attention was paid to designing a climate-friendly university and research building, for example the construction of the building shell is particularly energy-efficient. The walls are thermally insulated, the windows are triple glazed and have a sun protection coating. And for the first time in a research building in Vienna, the laboratory exhaust air is used for heat recovery, so that at least 30 percent of the required heat can be saved compared to a conventional laboratory building.
More than 5,000 students and almost 500 employees find their new academic home at the centre since 2021. Large parts of the Faculty of Life Sciences and parts of the Centre for Microbiology and Environmental Systems Science at the University of Vienna are located at the new building as well as the Biology and Botany Library (Biology Section).
90 places in the gallery, 60 reading places and 6 group work places in the library are available for students.